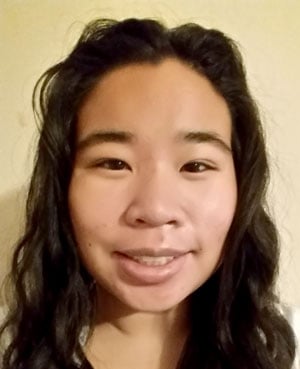 What made this experience unique and special?
Grace: My roommate was the best part of this entire program. My roommate was not another student learning Chinese, but a local college student. She helped me settle in and made me feel comfortable asking for anything. She gave me an inside look at Chinese culture and thought.
During my program, I ate dinner with her parents and maternal grandmother. It was an unforgettable experience to be able to share your story and receive one in turn. So, not only was I acclimating myself with Chinese culture, but I was also making a friend. To this day, we still communicate through Wechat, an international IM application. This program allowed me to work on my language skills, while simultaneously gaining a new friend.
What is one piece of advice you'd give future students traveling with your program?
Grace: Explore and go out into the city as much as possible. Make sure that every free moment you have, you are exploring or enjoying the city. Take advantage of the program's reimbursement feature for cultural activities because there is always more to see and learn. Also, make sure to try everything. There is no guarantee that an opportunity will happen again. Therefore, do not let it pass by. The best memories I have of my time abroad are those of when I was extremely uncomfortable! They make for the best stories. To sum all of this up, never be idle. If you find yourself idle, then you should simply go where your feet or stomach take you.
Did you run into a language barrier? Did you ever think you knew more/less of the language?
The language barrier was unavoidable. Though when I arrived in Kunming I had a decent grasp of the language, I was still learning. There were many occasions where I would have to speak around words or use my dictionary. However, because of the language pledge, my speaking ability improved rapidly. So, by the end of the program it was less of a language barrier and more of a vocabulary barrier. My command of the language was well developed enough that I could describe what I wanted to say, even if I did not have the exact words. I also learned more colloquial words or terminology that I would not have learned in the US. By the end of my program, I definitely improved both my formal and informal Chinese language skills.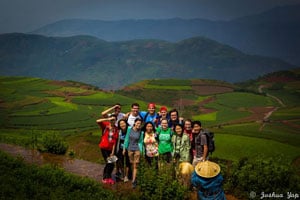 Describe your program socially and academically.
Grace: This program is extremely challenging. It is not for the faint hearted. To complete this program, students must be dedicated to improving their Chinese, as normally a new lesson is covered everyday. That being said, it is still an extremely fun program.
During my time, all of my fellow students had the same goal, to improve their Chinese. Therefore, we all spent numerous hours studying for quizzes and tests. None of this is to say that we did not go out and relax as well. There were many excursions into the city to eat or to KTV (karaoke). Everyone was friendly to one another and all persons were respected. There was a sense of camaraderie because we were all in it together. That sounds a little cheesy but it is the truth. This program is challenging, but the feeling after you finish is absolutely amazing.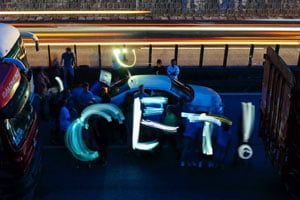 Tell us about an experience you had that you could not have had at home.
Grace: A fellow classmate and I went to a cooking event in the city. There we met about twenty children and taught them both the Cotton Eye-ed Joe dance and the Cha-Cha Slide. During this event, we also had the chance to talk with one of their teachers. At the end, she invited us to have dinner with her family the following week. We accepted and found ourselves in her home.
She introduced us to her entire family; her husband, son, sister, brother, and mother. When we all sat down to eat, there was a grand total of eight people. That night I learned all about their lives, background and their thoughts on social and economic issues, while they learned mine. It was such a great experience to be able to discuss issues with those who were most affected. This interaction gave me a deeper look into Chinese society.