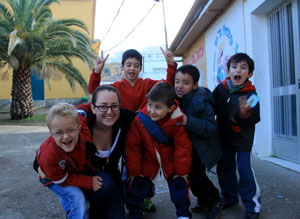 Why did you pick this program?
Joelle: The main reason is because I wanted to move to Spain. It seemed like the best fit for me in terms of compensation, hours, and experience.
I also liked the idea of working for the Ministry of Education.I thought it would be a better resume builder than some other programs.
What is the most important thing you learned abroad?
Joelle: Keep an open mind and talk to strangers (contrary from what my parents taught me growing up).
What do you tell your friends who are thinking about going abroad?
Joelle: DO IT!! You only live once and it's the most rewarding experience out there. It's a great way to get to know yourself and learn about different cultures.
What was the hardest part about going abroad?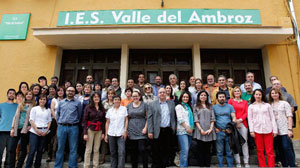 Joelle: I was placed in a town with 4,000 people in the most remote area of Spain (Extremadura). I had hoped to be placed in Madrid, Spain. But because of an error in my application, the request never went through.
Anyways, I debated even going abroad because when I read about the town called Hervas, wikipedia said "wild pigs roam the area". Having grown up in Miami, it was difficult for me to wrap my mind around it. Anyways, I can definitely say that living in pueblito in Spain was the best thing that's happened to me to date.
What made this experience unique and special?
Joelle: The people. I was "forced" to interact with people completely different from me that opened my mind to a different way of life. I learnt what it meant to enjoy life and nature.
Tell us about an experience you had that you could not have had at home.
Joelle: I worked less than 20 hours a week and traveled twice a month. What else is there to say? I was living the dream! I also went hiking at least twice a week. And napping was completely acceptable and encouraged.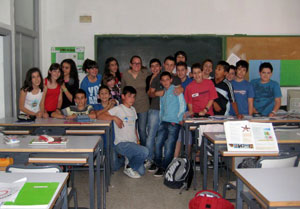 What made this trip meaningful to you, or how did this trip change your perceptions, future path?
Joelle: The place and people. Hervas, Spain is completely gorgeous. It's a small serene town filled with charming streets, a well-conserved Jewish quarter, beautiful mountains and plenty of bars & young people to enjoy it with.
My Spanish also improved a lot. I now work in Spanish. Another big thing for me is that it made me get over my fear of public speaking. I remember my hands used to shake the first couple weeks of class.