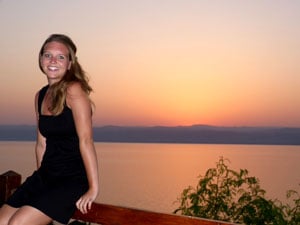 Why did you decide to go abroad with your provider?
Jade: I decided to study with USAC because it was the most affordable option, friendliest staff, and my credits would transfer directly.
In addition, my parents had a few concerns with me traveling to Israel and USAC was able to provide information regarding my safety abroad.
They assisted me in applying for scholarships, obtaining my visa, and ensuring my courses and housing was all set prior to arrival.
Describe a goal you set and how you went about accomplishing it.
Jade: My goal while I was in Israel was to really understand what the local people thought about the conflict between Palestine and Israel. In order to do this, I immersed myself into the culture and met a variety of wonderful people.
I began by choosing to live with Israeli Arabs, which included Muslims, Christians, and Druze girls. By living with girls of all religions, I was able to see the similarities and differences they had on the conflict.
I also joined a women's rugby team to make friends and know Israeli's on a deeper level. In addition, I played soccer with people from the dormitories every Saturday. Through these activities, I met the most amazing people and made lasting friendships. This allowed me to discuss important issues affecting them and their feelings on the Arab-Israeli conflict.
What was the best place you visited outside of your home-base city?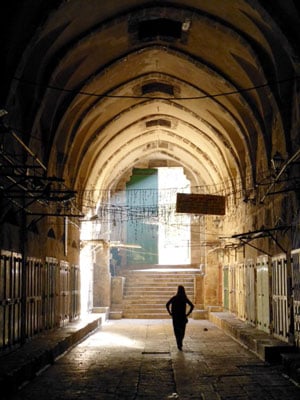 Jade: My favorite city was Tel Aviv and Jerusalem. It's very easy to travel around the entire country, so visiting these places is a must. Tel Aviv is filled with nightlife and fun! The beaches are great to relax on and everything is in walking distance. Jerusalem is an entirely different experience, but in a good way. It's filled with faith and beauty. The old city is a beautiful place with endless things to see and food to eat.
If you could do-over one thing, what would it be?
Jade: If I could go abroad to Haifa, Israel again, I would stay longer. Although I was there for six months, I was not ready to leave when my departure date arrived. It took me a bit of time to get adjusted to the culture and create a new life for myself, and I was only able to enjoy that for a few months. I wish I could have extended my time to fully embrace the life of an Israeli.
In addition, I would have spent more time and money on traveling the country more thoroughly. I was constantly worried about money while I was there, and I wish I would have taken full advantage of being placed in one of the most incredible locations in the world. The country may be the size of New Jersey, but there are endless amounts of attractions.