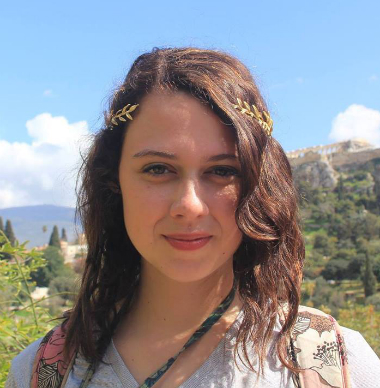 Why did you pick this program?
Katie: I choose to go on a trip with Travel for Teens because my high school's photography club was planning a trip to Paris with them. After I went to Paris with TFT, I couldn't imagine traveling with any other company.
What do you wish someone had told you before you went abroad?
Katie: I wish someone would have told me to study the countries and cites I was visiting before I travelled to them! My tour guide from TFT, Ned was extremely knowledgable about the sights he travels to and gave us so much information about the sights we were seeing. But I think I would have been even more awestruck and appreciative of the monuments and artworks I saw while on my trips to Paris and Greece if I had come into the trip with more background knowledge of them.
What was the hardest part about going abroad?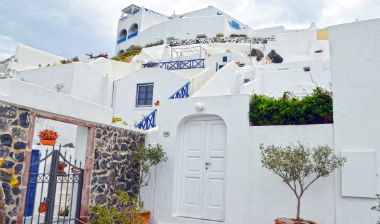 Katie: Luckily, my guides from TFT were fantastic in making sure everyone had a fun, stress free trip. But I'd have to say the hardest part about going abroad -- aside from boarding the flight home, of course -- was looking out for pick pockets. Having next travelled to big cities before, they were something I have never dealt with before and put me on edge for the first few days. Once my guides explained pick pocket's tactics and told us what to look out for, however I felt more safe and was able to keep me and my things safe.
What is one piece of advice you'd give to someone going on your program?
Katie: The biggest piece of advice I'd give to someone going on any trip with TFT is to go into the trip with an open mind and try/see/do as much as possible! If you're given the option to go back to the hotel or participate in an activity, always choose the activity, even if you're tired. If you're given the opportunity to do something weird, like taste escargot, try it even if it scares you. You may wind up liking it. And take in as much of the culture of the country you're visiting as you can. While it may seem new and different, you'll likely miss it once you're back home.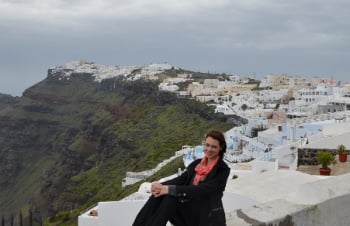 What made this experience unique and special?
Katie: "What made the trips I took with TFT so unique and special was how immersive their trips are. Unlike some other companies I've looked at, TFT avoids shuttling their students from sight to sight in tour buses. Rather, TFT makes sure their students wholly experience the culture in foreign countries by encouraging students to interact with locals, planning meals at authentic restaurants, using public transportation and participating in activities exclusive and true to the country they're visiting.