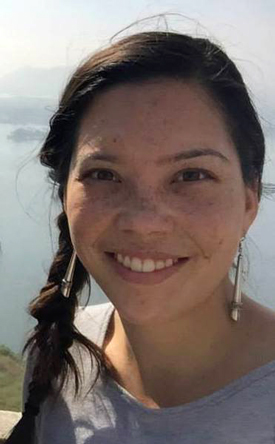 Why did you pick this program?
Meagan: I always knew that I wanted to travel abroad in college. However, my experience at USF, a social justice oriented liberal arts college, influenced my perspective on what a meaningful abroad experience looks like.
I chose to participate in FSD's program because I was confident in having genuine cross-cultural interactions and a relevant educational experience.
FSD offers holistic international internship programs with arranged homestays, exposure to cultural activities and unique professional development opportunities with local grassroots organizations.
As an environmental studies major, FSD's internship in sustainable development seemed like a natural fit. I was excited to apply my background in environmental studies to better understand sustainable initiatives in community development abroad.
I was always keen on traveling abroad to Asia given my own cultural roots, which influenced my decision participate in FSD's program in India.
What is the most important thing you learned abroad?
Meagan: The beauty of my experience abroad with FSD is that it is something I continue to learn from, build upon and apply in different scenarios. For example, the concept of time in India was difficult for me to adjust to initially.
Over time, I learned to sit and sip my chai, which surprisingly allows me to work better under pressure in the U.S. and to exercise more patience in challenging situations. In my experience, Indian culture places emphasis on family and community, whereas the U.S. can be described as an individualistic culture that values alone time and private space.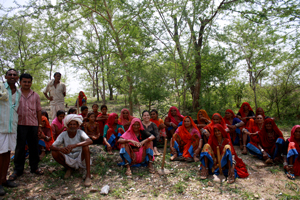 After my experience living with a host family and being surrounded by such warm and welcoming communities, I am not as shy in a group setting with strangers.
What's your favorite story to tell about your time abroad?
Meagan: This is difficult for me to condense into a single story because my experiences in India are overflowing with unforgettable memories, embarrassing moments and peculiar incidences. I went to India twice with FSD, first as an intern and second as a program coordinator.
The first time I went to India, I was admitted to the hospital with dehydration and typhoid fever on my second day, so people are always surprised to hear how eager I was to return a second time. I'll never forget those days in the hospital hooked up to an IV contemplating my decision to come to India. That was really a turning point for me where I let go of all expectations, made a pact with myself to push the boundaries and venture beyond my comfort zone, and engage in new experiences to the fullest.
What made this experience unique and special?
Meagan: FSD also works with universities to incorporate customized trainings and achieve specific university objectives. USF's partnership with FSD makes it a very unique international internship program for students.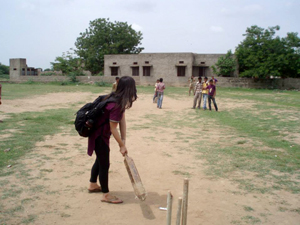 In addition to participating in the internship abroad with other students from my university, USF has a class built into the program before and after the internship, making it a yearlong program.
As a result, the friendships I developed with my USF cohort in the classroom blossomed abroad into some of the strongest bonds I developed in college and that remain today.
While in country, living with a host family and being exposed to the local India FSD office's established relations with other community members and local organizations made the experience that much more unique and personalized.