Give us an intro!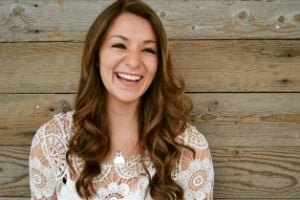 Kate: Kate is from Portland Oregon but goes to school at Arizona State University where she is studying business marketing and psychology. When headed to the dance floor she's more of a wild card and will break out any move that fits best to the song!
What is the most important thing you learned abroad?
Kate: The most important thing I've learned is that its okay when things don't go as planned, and it might even be better. From getting lost almost every day (in the beginning) to be late (since I was always lost) I was worried I wasn't doing things right. Then I told myself "okay I'm lost and late, but I'm lost and late in Sydney Australia this is amazing!
Its all about being positive and realizing what is worth getting stressed about, there really isn't that much in my opinion. Australia is so laid back it was easy to pick up the go with the flow attitude. I think we lack that in some of our working environments in the US and this causes a lot of stress in our culture. Being able to not only be okay with things not going as planned but really embracing it is such an amazing trait I have picked up from my time abroad.
What do you tell your friends who are thinking about going abroad?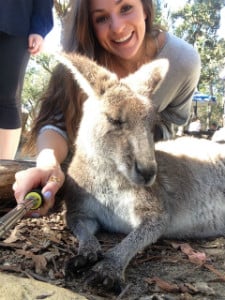 Kate: DO IT! I truly think anyone and everyone should go abroad. It is such an amazing and unforgettable experience. If you go into it open minded to learn so much about yourself and the world around you. I think its especially important for people that go to a smaller school to really break out of their bubble.
Even going to the largest college in the US I found studying abroad helps me break out of that "ASU bubble." I would tell them to start talking to people that can get the ball rolling. There are so many resources on every campus that can help you see the world, and even you start planning earlier enough there are usually lots of scholarships that can help you pay for it!
The only down side to going abroad is how addicting it is, as soon as I get home from a trip I start planning my next one.
What was hardest part about going abroad?
Kate: Since I go to school away from home I am used to being apart from my family so this was not as difficult for me as it might be for others. I found the hardest part was the time. It feels like it goes by so quickly, after I went through orientation and started my internship the weeks just flew by.
I had studied abroad before this and knew how quickly the time goes by so I made a list of all the things I wanted to do about half way through my trip. This was a great way for me to make sure I made time for the things I really wanted to do. Like they say "time flys when your having fun" when you are abroad it feels like time is stuck on fast forward!
It was so important for me to do as much as I could and make the best use of the time I had while I was there. When people couldn't go on trips with my I would just go by myself, those are some of my best memories while there.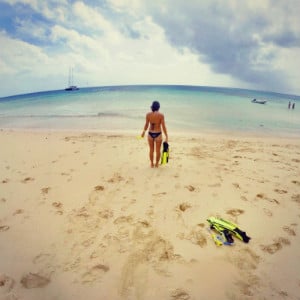 What is one piece of advice you'd give to someone going on your program?
Kate: I would tell them to get as involved as they can. With CAPA there is a student council and the Record of Achievement as some optional activities you can participate in. I was lucky enough to be apart of both. The student council was a great way to meet more of students on the program, but also help make the program better and something everyone really wants!
The Record of Achievement was award to a person that became involved in the community. While I was abroad I decided to spend some time volunteering at a restaurant called Lentil as Anything. This was one of my favorite memories from Sydney. This was something I could never do at home and it was the best way for me to meet to locals and help make a positive impact.
I would tell people to get involved with not only the people you came with but the community and culture you are living in. Really take advantage of the fact that you are in a new place and find a way to leave a positive mark on it.