Why did you pick this program?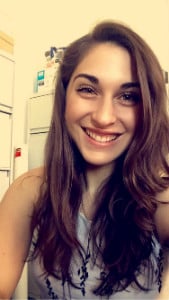 As a Turkish-American I have always been determined to learn more about my Turkish heritage and improve my Turkish, and so I decided to move to Istanbul and enroll at Boğaziçi University through IES Abroad. My college highly recommended IES Abroad as a well-known and established study abroad provider.
I was able to learn more about Boğaziçi University when I met Vehbi Baysan, center director for IES Abroad Istanbul, at Wellesley College in the fall of 2013.
I had visited Turkey before but I knew that the only way to truly learn Turkish was to fully immerse myself in the culture and to take language classes. I was very happy with IES Abroad's 3-week intensive Turkish course that they offered during their orientation.
Their Turkish Culture & Civilization course was quite interesting and I enjoyed the walking tours and guest lecturers that IES arranged. It was also great to be able to continue to learn Turkish at the IES Abroad center throughout the semester! The quality of the education at Boğaziçi was excellent as well and I was thrilled to be able to take courses related to my neuroscience major.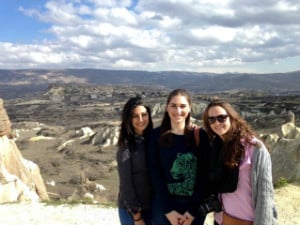 What is the most important thing you learned abroad?
Experiencing life in a vibrant and bustling city like Istanbul has definitely made me a more confident and independent traveler. I've also learned how to seek adventure and how to be flexible with a plan B or C when things don't go as planned.
Some of my fondest study abroad memories were from days where we would take unexpected trips to different parts of the city, catch that last late night train or stumble upon the most charming new hangout.
What's your favorite story to tell about your time abroad?
It's much too difficult to pick only one story but I would say that the highlight of my time abroad was the opportunity to go on spontaneous weekend trips to neighboring cities or islands! I loved the spur-of-the-moment decisions to take a ferry ride to spend the day in Bursa or the Prince's Islands.
Of course we cannot forget another major highlight of studying abroad in Istanbul which was regularly going out dancing in Taksim, Bebek or Ortaköy and watching the sunrise on the Bosphorus when we were back on campus…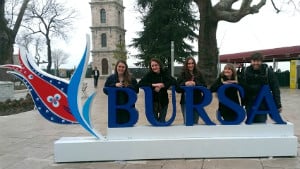 What made this experience unique and special?
My experience in Istanbul was definitely made so much richer because I was able to spend so much time with my relatives while I was there. It was amazing getting to be with at least two or three cousins a week and to use that time to practice my Turkish and bond with family.
I am extremely grateful that I had this opportunity to live in Istanbul for five months so that I could build these very special relationships. While most of my Turkish family speaks English, I was especially excited that by the end of my trip I was able to really communicate with those who are not fluent.