Why did you pick this program?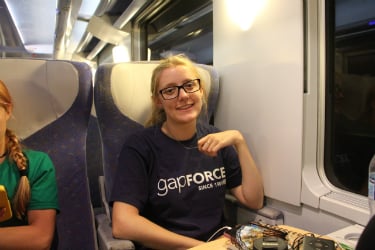 I picked GapForce's Europe Road Trip program because it was my dream in a program. You travel through 10 countries in 25 days-the major tourist cities, all of which were on my long list of places to see. Also by going with an organization all the travel and hostel accommodations are made beforehand so you don't have to worry about any of that!
It also allowed me to meet new people because you're travelling with others close to your age from places all over the world, and you're with them for the full 25 days.
What is the most important thing you learned abroad?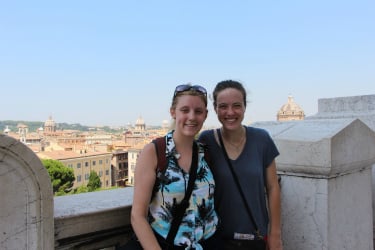 The most important thing I learned was the importance of friendship-it sounds cheesy I know but it's true. When you spend 25 days travelling foreign places with the same people you really get to know them for who they are, and by the end they have become close friends, a family of sorts. I learned that friends are people you count on, share adventures with and tell personal stories.
What was the hardest part about going abroad?
The hardest part for me was being away from home and my family. I get homesick very easily so this trip was a difficult but rewarding experience. I felt a little homesick throughout the majority of the trip, and there were bad moments in a few of the cities but as it started to fade towards the last stretch of the trip I was really able to appreciate my surroundings.
What is one piece of advice you'd give to someone going on your program?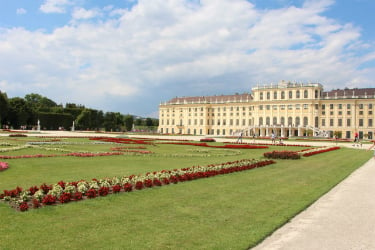 Pack light!! A few of the others in my group packed a ton of stuff they didn't need and ended up having to carry it on walks to and from trains and hostels. I, luckily, packed the lightest out of the whole group so I'd highly recommend packing only what you need so as to spare you the pain of carrying it all.
What made this trip meaningful to you, or how did this trip change your perceptions or future path?
This trip was meaningful to me through the people that were a part of it. Both the people in my group and the people that I met at hostels in Barcelona, Prague and Berlin made this experience enjoyable, for the most part, and worth my time and money. This trip definitely confirmed my desire to travel the world and has taught me to value all the opportunities I'm given as well as to live life to the fullest.