Why did you pick this program?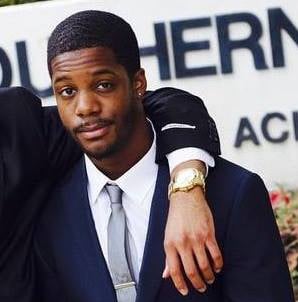 I looked at dozens of Teach English abroad programs around the world. When I narrowed my dream continent to Europe, I quickly chose Italy because of its natural beauty and unique language.
After looking at the stellar reviews on The English Camp Company (ECC), I felt it was too good to be true. I looked at their website and was amazed by the pictures, videos and information.
I knew I had to apply and I'm so happy I made that choice. What an amazing summer!
What is the most important thing you learned abroad?
1. Seek every opportunity to go and experience all that you can. Wherever you go, know that each day you're there is an opportunity to make a difference, whether it be for you or someone else.
2. Give 100% effort at all times.
What do you tell your friends who are thinking about going abroad?
Don't have a second thought about it. Those that do are the ones who don't go, and are stuck at home looking at their friends pictures abroad on social media. Just go for it. I had a great time teaching abroad.
What made this experience unique and special?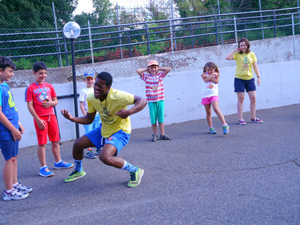 Every 2 weeks, I stayed with a new host family in a different Italian city. Each host family was amazing, and they all want to take you to dozens of place and show you off to their relatives; it's great.
They were all amazing, and treated me as one of the family. I have many of them as friends on social media, and plan to meet with one of my previous host families in New York in December.
What is one piece of advice you'd give to someone going on your program?
Pack light! You're going to travel a lot by plane, train, and vehicle. I would highly suggest a small rolling backpack or (1) rolling luggage.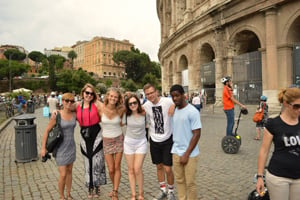 The opportunity to be hired by ECC (roughly 300-400 applicants a year), is an amazing one so you should feel excited about going to Italy! (or Taiwan). If you're nervous, that's okay. Even if you've never taught English before, you're given all the tools and information you'll ever need.
Last piece of advice, enjoy the whole experience: traveling by train, living with many host families, teaching English, eating wonderful food, and meeting amazing people from around the world.
After working for ECC and living in Italy for over a month, would you consider moving there one day?
Absolutely. I have friends who live there, and made friends with many people in Italy, most of whom have social media. I look forward to teaching in Europe one day, and hopefully living there again one day.