Why did you pick this program?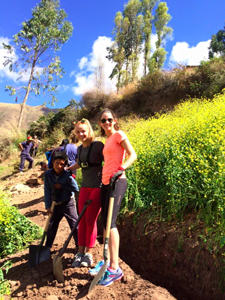 I picked the Sacred Valley Service program because I was looking for a trip that focused on service while still brought me to a new part of the world that my family had never traveled to. Peru was the perfect destination to practice my Spanish speaking skills as well.
What do you wish someone had told you before you went abroad?
Before I traveled I wished someone had really told me how little I needed to bring. It does say that all over the packing website that you need less than you would think but you need even less. My suggestion would be pack a bag and then take 1/4 of everything out.
What is the most important thing you learned abroad?
I learned to be more comfortable with myself. Usually I am very stuck in a bubble back at home with the same friends and don't stray to far from that group but being in a new culture and atmosphere with complete strangers taught me I can adjust and adapt to any situation and meet new people easily.
What do you tell your friends who are thinking about going abroad?
You have to go! And go alone! Going alone pushes you to go outside your comfort zone and was one of the best decisions I've ever made.
What was the hardest part about going abroad?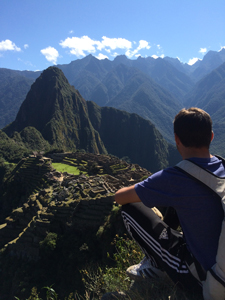 The hardest part about going abroad was coming back. Everything is so different back here in the United States so it's hard to come back to that.
What's your favorite story to tell about your time abroad?
I went bungee jumping on the side of a highway on this trip. It was so exciting and I love sharing that experience. Also while working in the community, my friend and I were digging and we got assigned a section with all the locals. The locals kept trying to speak to us in Quecha, their native language, and we were so lost and they kept laughing at us!
What made this experience unique and special?
It was really unique because it was the first time I had ever done anything like this. I met so many amazing people and without the group I think it would have been a completely different trip!
Tell us about an experience you had that you could not have had at home.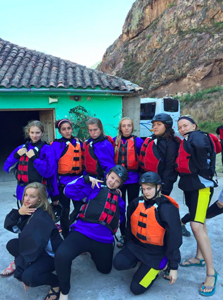 I could not have practiced and used my Spanish the way I did in Peru. I became so much more comfortable with my self and speaking.
What is one piece of advice you'd give to someone going on your program?
I would tell them to pack sweat pants! It is so cold at night. I would also tell them to go into everything with an open mind and meet and get to know as many students as you can!
What made this trip meaningful to you, or how did this trip change your perceptions or future path?
I had a lot of quality conversations about faith, and got great advice from new perspectives. It has definitely given me more insight to the way I look at day to day life.