Why did you pick this program?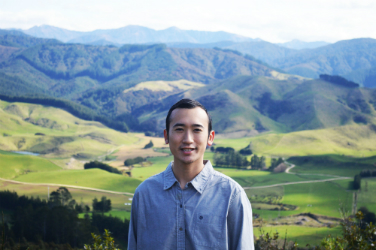 I selected ISEP-Direct because they were giving me the best financial deal out of all the programs that I looked at. I discovered that Massey University has an excellent Communications program, so I felt like I would benefit the most from choosing this specific university. I'm honestly loving New Zealand so far. This is my first time out of the country, so it's really given me an amazing opportunity to really immerse myself into a new culture, while also gain knowledge of New Zealand's Maori culture as well.
What is the most important thing you learned abroad?
Honestly, the most important thing that I learned during my time so far is that it's really given me a chance to be truly independent. I've never been away from home this long before, but this experience has truly been beneficial to me. It's given me the chance to travel on my own and make my own decisions.
I've made so many new international friends so far, so it's been a great way to make new connections with friends from all over the world. Making friends with the local kiwis has been just as rewarding as making friends with the international students. I'm the only American in all of my classes, so it's actually been really nice to experience my classes with students who come from different backgrounds.
Also, the biggest thing that I would recommend to people is that you should never be afraid to try new things. Studying abroad is the perfect time to push yourself and really take those risks to really discover the world in a new light.
What's your favorite story to tell about your time abroad?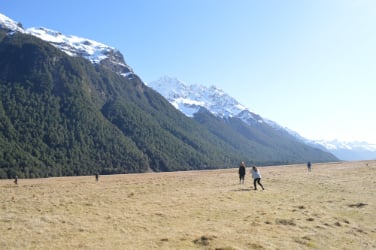 My favorite story to tell people so far is all of my travelings that I've been lucky enough to do so far. New Zealand truly does have so much beautiful scenery. I've been able to travel to New Plymouth and climb Paritutu Rock and walk along the coastal walkway with a view of a gorgeous sunset over the Tasman Sea.
I've traveled to the capital of Wellington and had the amazing opportunity to explore Cuba Street and even make a trip to Wellington's very famous Te Papa Museum, where I even had the chance to visit their new Gallipoli War exhibit.
During my mid-semester break, I was even able to travel and explore the South Island of New Zealand as well. When I went to Queenstown, I decided to sign up for a Milford Sound tour, which was a full-day excursion that had breathtaking views. As cold as it was there, it was very worth it because the scenery was incredible. Shortly after, I was very grateful to fit in an excursion to Sydney as well. The views of the Sydney Opera House and Sydney Harbor Bridge were truly beautiful.
What is one piece of advice you'd give to someone going on your program?
For anyone going on this program, my advice is to be clear about your priorities. Studying abroad is a time to have fun, but at the end of the day, school comes first. You have to be able to learn when to say no to trips with friends.
I also really recommend having enough money to spend while abroad. Money really will drop faster than you think, so work hard for your money and budget yourself for each month abroad.
Also, be aware that pickpocketing and mugging really do happen. I got attacked while I was traveling in Auckland at night by three men who were trying to steal my camera. Thankfully, I was able to make it out okay, and I still managed to keep all of my possessions too. I spent a lot of money on my camera, so I honestly wasn't going to give it up easily. So I would definitely advise sticking with the buddy system in unfamiliar areas and keeping your money hidden in different places.
What made this trip meaningful to you, or how did this trip change your perceptions or future path?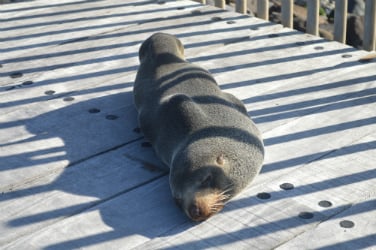 One of the most important parts of this trip that has been very meaningful to me so far is that I was able to take part in a Communications internship at The School of Communication, Journalism, and Marketing at Massey University in Palmerston North.
Right now, I'm currently working with the student mobility team in the international office to help promote more study abroad and student exchange opportunities with Massey University. This experience has been essential for my learning experience because I've been able to have a lot hands-on intercultural work experience with students from all over the world.
As the only intern here in the office, I feel very grateful to have gotten this opportunity. I've not only grown academically but emotionally as well. I really recommend studying abroad to any student who has the opportunity because it really will change your life for the better and will really help you gain more opportunities with networking and more work experience as you advance in your career.