What is your favorite travel memory?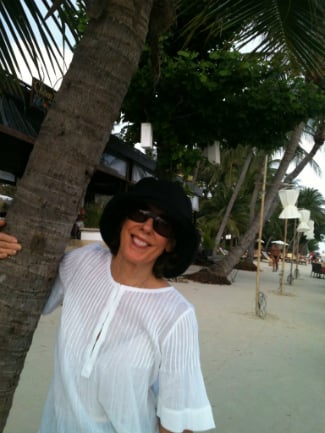 On my first trip to Europe, just as the sunset, I walked into St Marks square. I gazed in amazement at what Napoleon described as the best drawing room in Europe and then the lights in the square turned on and the square had an almost magical glow. It was like I had arrived in my childhood vision of Disney's fantasy land. Wonderful!
Which destination is most underrated? Conversely, which is most overrated?
Siem Reap is not overrated. It is such a great town that I find it uplifting when ever I arrive. But Ponta D'Ouro in Mozambique is vastly underrated and probably unknown by most people. I love it because it is so beautiful and so isolated. Most people have no idea of where it is or how to get there but once you are there you are in a small piece of paradise.
What do you believe to be the biggest factor in being a successful company?
To be a successful volunteering business you have to be able to balance the interests of all stakeholders. The volunteer has to have a safe and satisfying experience involving an activity that delivers real value to the local community. For that to happen the local community must be involved in project development and delivery. Finally, if all this is to be sustainable there has to be enough money left over to pay wages and admin costs for people like me who bring all of this together.
Some people insist that everything must go to the villagers. If this happens no one will want to work as a coordinator for more than a few weeks. If everything goes to the volunteer then the experience will never deliver a satisfying outcome to people who really want to make a difference to local communities. This is a difficult balancing act but if you can get it right then everyone wins.
How have you changed/grown since working for your current company?
Absolutely! Because volunteer companies necessarily run with very few overheads I have become good at changing HTML code, doing marketing emails, helping with accounts, arranging supplies to be delivered to isolated locations on different continents and lots of other things I never thought that I would be able to learn.
What unique qualities does your company possess?
We insist on complete integrity in every project we support. We don't run projects unless the local community has asked for them. We only run them when we believe they will deliver real value to the local people.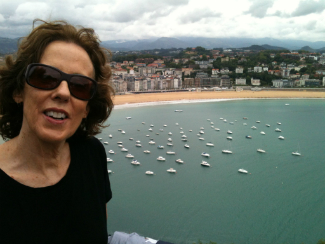 Describe a time when you felt especially proud to be part of your current team
Recently we had a team on the ground in Siem Reap Cambodia when a strong storm hit the city. Homes were flattened and power was out. We were working at the local school constructing a new classroom. Two days after the storm the principal told us that one family at the school lost their home and were literally living in a pig-pen having lost everything in the storm and subsequent flooding. And, yes the pigs were still there too!
We immediately swapped projects and built a new home for the family. The entire family worked with us and when we finished we purchased new cooking and kitchen equipment for them. The home was completed in record time and it was so moving and humbling to share a beautiful and tearful moment with the entire family as they settled into their new house.
What is the best story you've heard from a return student?
No one person in particular springs to mind but I like it when past volunteers write to me to tell me that they have changed their courses or jobs as a result of the volunteering experience. For some people it seems to really help them define who they are and what they want to do with their lives. I find that really uplifting.