What position do you hold at MyTEFL? What has been your career path so far?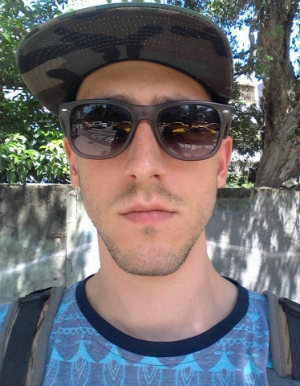 I'm a community manager at MyTEFL. My main priority is to oversee our online students, and to help prepare those who are flying out to teach overseas on our internships or job placements.
I also help coordinate our team of bloggers - they're all current teachers from around the world and each week they share real tips and stories on our "Teach and Travel" blog.
Did YOU teach abroad?! If so, where and what inspired you to go?
Oh yeah! I first taught back in 2010 while living in Beijing, China. I headed out there to study Chinese and found teaching was a great way to earn some extra RMB.
After that, I tried teaching full time in Taipei, Taiwan and absolutely loved it. While it started as just a way to earn some extra money, I really took away some long-term benefits.
From paying off student debts, to learning Chinese. It really helped shape my future.
What does the future hold for MyTEFL - any exciting new programs to share?
We've got some really exciting announcements coming up soon! We've been building some incredible new internships all around the world. As with our current ones in China, Thailand and Africa, they make it super easy to jump into a teaching job and support you if you need any help.
We've also been working hard on some new onsite TEFL courses in Spain, Thailand and Argentina. They're great options for people who want hands-on, personal TEFL training in lively and exotic environment.
How are your online TEFL courses unique?
I'd say the big difference with our online courses is that our students get more of a full package. All of our graduates get access to our lifetime Job Placement Service. With this free service, our placement team support our graduates to find new teaching opportunities with our partner schools around the world, provide information, and support. We started this with the intention of making it easier for graduates to enjoy the TEFL opportunities all around the world, and we couldn't be happier with it.
Another thing we're proud of is our Giving Back program, which makes a donation to educational charities for every TEFL course we provide. Our company was founded by EFL teachers who have taught and volunteered in schools all around the world. From this, we've seen how important it is to help support children in underprivileged communities. With a little extra support, it's truly incredible what these kids can achieve. We're very proud to be a part of it.
Which teach abroad destination is most underrated? Conversely, which is most overrated?
Ok, this is a tough one. In my opinion...I'd say there's no good or bad destination - it's down to what you're looking for.
If you're purely interested in earning money, then Dubai might be a good destination for you. If you're looking to swap your 9-5 for a taste of the beach life, you might want to look at Thailand. If you want to open huge new career paths, then China or Taiwan could be perfect - teaching in the mornings and studying Mandarin in the afternoons.