Did YOU volunteer abroad?! If so, where and what inspired you to go?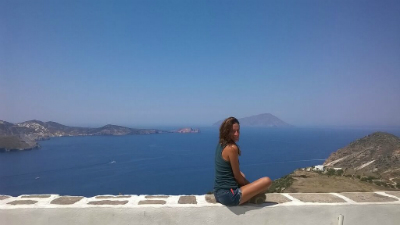 I'm a life-long volunteer! My most meaningful experiences abroad were in South America and the Middle East. I expected to immerse myself in a completely different environment and culture where my point of view on the world could be transformed, and that's exactly what happened! My focus has always been on education and I've organized workshops and language courses on my own from the ground up.
I've chosen very different environments where I could inspire my peers and learn about innovative and educational approaches to teaching and working for an NGO. I chose all my destinations ensuring that they would be in a genuine context, far from big cities and preferably in a rural environment.
Which volunteer abroad destination is most underrated? Conversely, which is most overrated?
I think Europe as a volunteer abroad destination is underrated and should be a more considered destination. If we think about migration flows to Europe and the increasing rate of unemployment, our view on the European landscape changes a lot. Volunteers are essential, particularly in Southern Europe where the economical crisis and migration have had and continue to have a big impact on society. What has been hugely underestimated for instance, is the chance to volunteer in a cultural and environmental heritage conservation program.
What unique qualities does your company possess?
What makes our company unique are our members. Ou team is made up of people who are empathetic and approachable. Our team members have been volunteers and know how it feels to be far away from home, feel frustrated or emotional, need a shoulder to cry on or just a need peer who brings you a huge gelato when it's really needed. We know that the charm and beauty of the city, as well as the people here will do the rest.
What does your home-country's culture​ value that is taught in your program?
Naples is a city where nobody is a stranger. Regardless of who you are or where you're from, you will soon feel like you're a part of the city, for better or for worse. Naples is a prime example of a city where social inclusion is an important value. That's a fundamental cultural attribute that we manifest at the INN. We strive to make everyone feel capable of generating goodness and make meaningful contributions in the community. We appreciate everyone's unique talents and resources, even something you might take for granted, like the knowledge of English or knowing how to use various social media platforms can have life changing effects on other people.