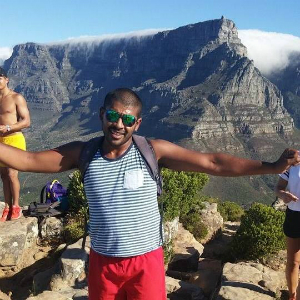 What is your favorite travel memory?
Spending an amazing day and night on the beach in Mirissa, Sri Lanka.
Which destination is most underrated? Conversely, which is most overrated?
I think that all of Asia is very underrated while the traditional travel hubs in Europe tend to be a little more overrated.
What do you believe to be the biggest factor in being a successful company?
People-centric ideas and actions. A core belief that resonates thoroughly through all vessels in the organization.
How have you changed/grown since working for your current company?
I have become significantly more balanced in my work and emotional life. I have also learnt so much in terms of systems management and adapting to ever-changing circumstances.
What unique qualities does your company possess?
It has a very relaxed culture where the focus is on the work and not the insignificant details. The company understands developments in technology and uses that to make life easier for all.
Describe a time when you felt especially proud to be part of your current team
When we consistently met our department targets and came together as a team to cover for all those that were taking a break during the festive season.
What is the best story you've heard from a return student?
That they had, after volunteering in SE Asia, had come back to their home country and felt fully satisfied with their experience. I believe that every successful project is a "best story".