What position do you hold at China Internship Placements? What has been your career path so far?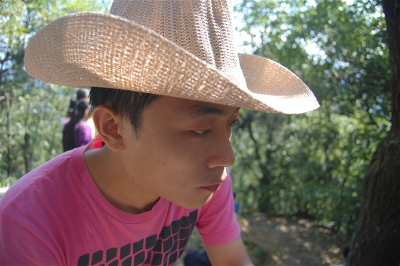 I work as employer relations officer at CIP's headquarters. I work with 5 other Individuals and we are responsible for developing a healthy relationship between CIP and our host companies. We conduct training need assessment for existing organizations and training them to accept our Interns. We also assist to install mentoring and coaching systems for our partner organizations. I worked as a consultant all my life working with reputable organizations such as Deloitte, KPMG, INS Global Consulting and Shortly with EY.
What about the future of the industry? How do you think intern abroad and international education will change over the next 10 years?
The industry will only maintain those who offer something different to keep participants relevant in the job market. Programs that chat solid career path will always win. Internship programs that develop in alignment with demands and expectation of participants will always be ahead of competition. Into the future, I see a lot of stiffer competition coming into the industry. Also, into the future, participants will demand value first before committing their resources to intern or study abroad. Businesses growing along these lines will survive.
What do you believe to be the biggest factor in being a successful company?
CIP's success is mainly due to development of programs backed by research. I also strongly believe that solid stakeholder relationship got us growing. I believe we are not at our peak yet we are still in the growth process so more will come. Did you know that CIP received Deloitte's Asia Award for promising Internship Program? This is just the beginning and our recognitions will massively flow soon.
What country have you always wanted to visit?
I always have been longing to visit Switzerland because of its peaceful nature. My girlfriend is from Switzerland so I will surely be there someday.
Why is language learning and cultural immersion important to you?
The relevance of language learning cannot be overemphasized. I cannot list all the benefits as at now. We have had numerous testimonial from previous interns who landed very good jobs because of Chinese language. As more and more organizations go international, they needed talents who can think in multi-faceted dimensions with cultural perspectives in view. This gets organizations flexible enough to craft products and services that are tailored to consumers. Immersion brings alive reasons why people do what they do. This world will be better will language and cultural immersion.
How have you changed/grown since working for your current company?
I quit my previous job because I noticed I will be better off in CIP regarding my career prospects. I have developed dense network of CEOs, COO, HR Managers and Expats in China. These are very relevant to my future ambitions. I may not remain at CIP forever but I have grown in diverse dimensions since joining Team CIP and I don't regret a bit.
What unique qualities does your company possess?
Aside what our competitors have, CIP tops up the following: Coaching and Mentoring, Entrepreneurial Training, More personalized program contents, adequate supervision with 4:1 coordinator ratio, Adequate networks to provide opportunities for our participants. Enough link with government to keep our interns protected.
Describe a time when you felt especially proud to be part of the China Internship Placements team.
Our recent Deloitte Award, Our Recent certification from Government and especially testimonials coming from University career centers and past participants. These make me feel proud of our team