What is your favorite travel memory?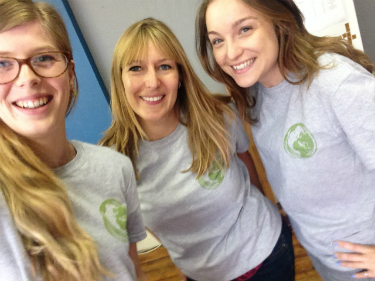 I absolutely loved my most recent trip to South Africa visiting Pod's placements around the country. It was such an adventure to volunteer at our conservation project monitoring leopards and tracking rhinos, then moving onto cheetah rehabilitation and child care in Cape Town. it was an extremely diverse and exciting trip!
Which destination is most underrated? Conversely, which is most overrated?
In my opinion Pokhara in Nepal is massively underrated. The city is a hub for travelers who love trekking, kayaking, paragliding and has a beautifully vibrant feel to it.
What do you believe to be the biggest factor in being a successful company?
Pod believes in ethical volunteering and responsible travel. This means that we commit a lot of time to hand picking the projects we work. We ensure that we work in places where volunteers' contributions are vital. As well as having a great time exploring a new culture, volunteers are able to help projects to reach their long term objectives.
How have you changed/grown since working for your current company?
Before I began at Pod I had volunteered in Child Care and had experience of teaching abroad. In the last two years I have been able to gain experience with Animal Care and Conservation projects. I especially loved learning about the work of our Cheetah Reintroduction projects and the stages involves in helping to increase the population of the animal in wild.
Describe a time when you felt especially proud to be part of your current team
In 2015 Pod Volunteer was awarded the UK Best Volunteering Organization Award by Beta Travel. As a small team of 6, this meant the world to us and our projects!
What is the best story you've heard from a return student?
Its always great to hear about how someones volunteering experience has inspired them to make a positive change in their life. One of my favorites story's is of Sarah, who volunteered with Pod three years ago in Nepal. She loved it so much she went back and became volunteer coordinator, she made some great changes whilst she was there and has now come to work in the Pod UK office helping more people to arrange their placements in Nepal.