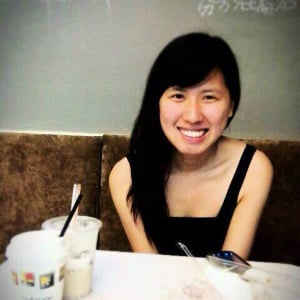 What do you enjoy about working at the That's Mandarin Summer Camp?
I really enjoy participating in the Summer Camps because I get to meet and interact with children from all around the world. This is really interesting for me as I meet children with really interesting personalities. I notice that a lot of the children are mature and independent even when they are just 12 years old. This is a very interesting cultural insight for me and I find working alongside the children really fulfilling. Also a lot of the older children who are around 14 and 15 years old look after the younger children. I think this is so sweet and makes me enjoy the Summer Camp season!
What unique qualities does you company possess?
I think it is the way that the children settle and feel at home at our camps. I have a very fond memory of 2 Italian children who came to our camp last year. When they left they told me that the That's Mandarin Summer Camp team, as well as all the children at the camp feel like one big family. I have to agree. We invest a lot of time and energy into the camp to create a homely and fun atmosphere. I think that is why our camps are so special.
What aspect of your participation in the That's Mandarin Summer Camp do you most enjoy?
I especially enjoy going to meet the children for the first time at the airport. Many of the children who come to the camps have traveled from very far away, so naturally their parents back home worry about them. I enjoy the fact that I can go and meet them and put a parent's mind at ease. We really care about the safety of the children here and I try my very best to make each child feel as happy and settled as possible. We take a lot of photos and regularly send these to the parents and we are available 24/7 during the Summer Camps.
Where have you always wanted to visit?
I would have to say Europe as from looking at photos of all the different countries like France and Italy it looks beautiful. It seems so different to China and the scenery looks so interesting that one day I really hope I can go there and discover it for myself. I think this interest has been fueled by meeting so many people from Europe at the Summer Camps. Last year for instance I met a boy from Switzerland. We got on really well and on his last day we went to the Summer Palace together. We had great fun walking around and taking photos and it is something I will always remember. I feel very lucky that I got to meet someone from a completely different culture and hope this can continue when I travel.