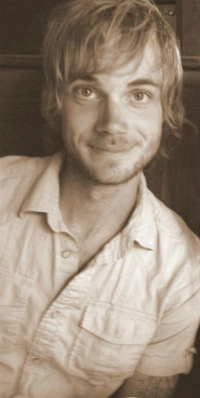 Why do you love working for IPSL?
I'm honored and gratified to join IPSL's team and contribute to the pedagogy and practice of Service-Learning. As the Portland office's Administrative Assistant, I support each team member with their respective projects and responsibilities, as well as serves to be the first point of contact and support to IPSL students, clients and partners internationally. With a background in sociological theory and a desire for social movement and change, I'm committed to the mission and purpose of IPSL and Service-Learning and the commitment to helping communities in need that have been marginalized.
What has been your career path so far?
I received my Bachelor of Arts in Sociology from Portland State University and has a history of service and international travel. Having dual US/ Irish citizenship, I grew up with a multi-national/ethnic identity, and have been fortunate to have spent much of my life traveling and exploring parts of the world both with family growing up and independently as an adult. I've also experienced international service-learning, with a notable trip to teach English and math in Northern India in 2008. On this trip, while both teaching and helping the local community construct a new water-duct, my eyes were opened to the immense capacity of altruistic contribution to communities far from home and the desire to expand cultural awareness and understanding. Throughout my studies at PSU, I realized I wanted to work for an international organization in the nonprofit sector.
What do you like to do outside of work?
My passions include playing music in a Portland band, exploring the surrounding outdoors of Oregon and constantly trying new cuisines. If I could depart on a service-learning trip tomorrow, I would love the chance to travel to Hanoi, Vietnam or Arusha, Tanzania. Although well travelled to countries in Western Europe and South America, I have yet to adventure to the African continent, and additionally, I've always had a deep fascination with Southeast Asian culture, customs and life.
Any updates to share about IPSL?
I'm very excited to share IPSL's newest J-Term program in Guatemala, with the academic focus on food systems, ecological sustainability, and community health. This short interim program is IPSL's newest, and represents a collaboration with Origins of Food, an organization that sends participants to domestic and international locations to take part in and learn more about the delicate relationship of food systems and human activity. The IPSL and Origins of Food collaboration really excites me, as the opportunity for students to learn more about where certain commodities come from, and the effect on our earth these consumptive practices have.