What is your favorite travel memory?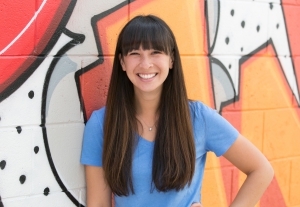 When I was high school, my mom and I traveled to Peru where we volunteered in an orphanage for young and disabled children for three weeks. It was my first trip to South America and my first time in a developing country, and I was excited to see a new part of the world and practice the Spanish I had just started studying in school. I was able to do that and more, but what I didn't realize is the immense impact this trip would have on my life. While I was able to take the kids out on fun field trips and help the women who ran the orphanage, I'm sure they left a much bigger impression on me than I did on them.
This trip, and the people and community I encountered, inspired me to pursue a major in International Studies with a focus on social justice. It also led me to travel the world and live abroad — and give back while doing so. And ultimately, I ended up at UnCollege in the role of organizing international volunteer projects so our fellows can have a similar experience during their gap year!
Which destination is most underrated? Conversely, which is most overrated?
Underrated: Dharamsala, India. Overrated: Bali, Indonesia. Not to say they're not both amazing! We carefully choose all of our destinations to make sure they're diverse in location, geography, climate, language, and culture. Bali is the picturesque tropical island paradise with white beaches, rice paddies, and coral reefs. Dharamsala, on the other hand, is landlocked and mountainous but offers its own charm as the home to thousands of Tibetan monks who live there.
In my opinion, for people who truly want the challenge of living in a remote environment and stepping out of your comfort zone, India offers an unforgettable experience and a huge opportunity for personal growth.
What do you believe to be the biggest factor in being a successful company?
I believe the biggest factor in a successful company is its team and employees. You might have the best idea or product in the world, but if you don't have a smart and talented team to execute it, it will most likely fail or, at a minimum, be disorganized and dysfunctional. You want employees who can think fast, solve problems quickly, be flexible and creative, and wear multiple hats. Most importantly, every member should challenge and push everyone else on the team to be a better person, employee, and team player.
I've had experiences on teams where one unmotivated, dispassionate, and negative person made it difficult for the entire team to function well and produce good work. At UnCollege, I'm very lucky that we are a passionate and dedicated team that cares about the work we do. With the right team, you can bounce back from any failure or roadblock and build something great, and I think that makes all the difference.
Describe a time when you felt especially proud to be part of your current team.
At the end of every Launch phase, UnCollege fellows complete a capstone presentation where they share what they learned and achieved in their gap year thus far. After getting to know the fellows, it is amazing to see the progress they're able to make in only 5-6 months. Fellows who were once afraid of public speaking are able to command an entire room without a single "um," "like," or stutter.
Others who had no idea what they wanted to do with their life discovered their passion and, with the help of their coach, came up with a plan to pursue it. For me, this is the most satisfying part of my job — when our team not only gets to see our hard work pay off, but also is reminded of the mission and values that drew us together and to UnCollege in the first place.
What is the best story you've heard from a return student?
One of the great things about my job is that we get to hear amazing stories from fellows all the time. We hear incredible stories of riding elephants through the jungle and watching the sun rise over the Indian Ocean. We also hear about the lessons learned while traveling internationally — don't keep your wallet in your back pocket and don't put all your cash in your checked luggage. By the time the students get to Launch in San Francisco, all these stories have become fond memories to share and laugh about.
Some of the best stories I've heard, though, are about the lasting relationships our fellows have formed with the hosts and locals during Voyage. Some of our fellows still keep in touch with the friends they made abroad via Facebook or WhatsApp. Some even go back to their Voyage location to volunteer a second time or travel more around the country and region. This is what Voyage is about: making connections, building relationships, and making the world a little smaller and better place for everyone to live.