What do you believe to be the biggest factor in being a successful company?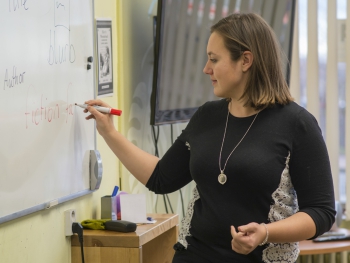 Language education isn't static. Having the ability to adapt and evolve along with changes and trends within your market is imperative. Companies that continue to take the same approach year in year out without any concessions to or awareness of, technology innovations, business culture trends, changes in job markets or customer expectations and tastes will eventually run out of steam and run out of clients.
Which destination is most underrated? Conversely, which is most overrated?
One of my favorite places is Hong Kong. The mixture of Imperial Britishness and Imperial Chinese, and the combination of old world and modern business is quite intriguing. The shopping is spectacular; be it boutiques or street markets. The variety of dining experiences seems endless, and the views are breathtaking.
I think one of the most overrated destinations is Venice. It is so touristy and sadly, doesn't feel especially Italian. Instead the city has as sort of 'historic Disneyland' flavor, as though the cafes and gondolas are part of an elaborate film set rather than a living, breathing city with citizens of its own.
How have you changed/grown since working for your current company?
My job description has changed slightly with every year that I have worked in my current position. With this comes the need to focus on developing additional skill sets and the often scary challenge of doing new something for the first time. I feel more confident in the decisions I make, knowing I have the breadth of experience to back them up.
What unique qualities does your company possess?
We are "small" in that our core staff is only 4-5 people. This means there is an inherent intimacy and an element of "hands-on"-edness which gives us a unique advantage over many of our "larger" competitors. Everyone from the trainers to the back office staff are on first-name terms with all the trainees and know them by sight. It helps people to feel that they are members of a community.
Describe a time when you felt especially proud to be part of your current team.
Every time one of our recent TEFL graduates gets in touch with news of a new job they have got or how much they valued the experience of training with us is a constant source of pride. We are reassured that we have put together a good team and a good program and that we have helped someone successfully enter our field.