How have you changed/grown since working for your current company?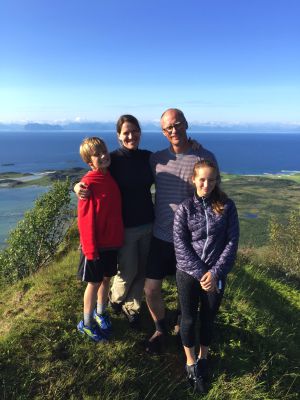 Being a construction trainer at Tivnu has challenged me to meet participants where they are, and to really think about what it is like to try construction tasks and use tools with very little experience. I have been challenged to look at things with "new eyes".
What unique qualities does your company possess?
Tivnu is unique in the way it combines hands-on learning with living in the community, social justice work in the community and Judaism. Participants' weekly schedules are tailored to match their interests.
Describe a time when you felt especially proud to be part of your current team.
Two of our participants have been working two days a week at uniquely organized soup kitchen non-profit in Portland, and they'd been wanting me to come check it out. When I met them down there, it was lunchtime and the place was packed with hungry people. I was out of my comfort zone, but it was so cool to see these two young people completely at ease and rightfully proud of the role they play there. As construction trainer, I feel proud when I see the satisfaction participants feel when they get to use their new-found skills to build something tangible and know that they did it. We built a fence at a school last fall. It turned out really well, and it was something we could all take pride in.
Did you take a Gap Year?
After I graduated from high school I spent a year in Norway - I wasn't familiar with the term "gap year" though! I went to a Folk High School, a type of school found in Scandinavia that is not at all like our idea of a high school. I lived and went to a school with about 100 other young people. There were no grades, and courses offered ranged from sports, music, crafts, and woodworking to audio technology and outdoor life. The idea was that you learned things that interested you, on your own terms. I did a concentration in International Studies, and there were students from 20 countries in my class. It was an excellent year for me to experience a year doing something completely different before heading off to college.