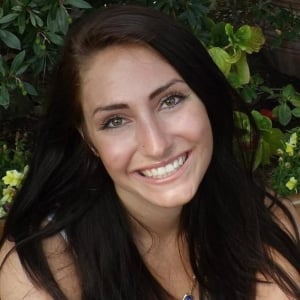 What is your favorite travel memory?
My favorite travel memory would be my first visit to Rome. I was in awe of the culture and loved the cuisine. This trip was after I graduated college when I was teaching English in Paris, France. I took a weekend trip with some other American English teachers I met in Paris. We stumbled upon this random restaurant where we met locals who showed us all around Rome after lunch and even took us out to dinner that evening. I will never forget how hospitable and kind the Italians are!
Which destination is most underrated? Conversely, which is most overrated?
I would say the most underrated destination is Cagliari, Sardinia (Italy). This gem is on an island west of the Italian main land. Take a drive along the southern coast of Sardinia and I promise you will not believe your eyes. The most overrated is Madrid, Spain. I found this city to be a very fast moving city and very Americanized. I personally prefer the village feel in Europe.
What do you believe to be the biggest factor in being a successful company?
A successful company is made up of two qualities. One is curiosity and remaining curious about the needs of students, staff and employees. The second is being a "yes" person to make these accommodations happen. At IAU, we pride ourselves in our flexibility and how often we get to say "yes" to the needs of our students, staff and employees.
How have you changed/grown since working for your current company?
Yes! I learn something new every single day. I work with a very supportive team that challenge me in the best ways each day. It has been an amazing growth experience so far!
What unique qualities does your company possess?
We are unique because we are flexible in our programs and our options for students in general. We love to ask our selves how we can make the student experience that much better.
Describe a time when you felt especially proud to be part of your current team.
I have felt so much pride in IAU when I attended our first alumni reunion. It was incredible to meet alumni from the 60's who described similar experiences and memories that I had attending IAU in 2013. IAU is timeless.
What is the best story you've heard from a return student?
The best story I have heard so far was of a student's first experience at the Marchutz School of Fine Arts. They said they felt "home" for the first time. They said they couldn't believe how at home they felt in a town so far away from everything they knew but they did. They said it was love at first site when they stepped foot at the Marchutz studio.