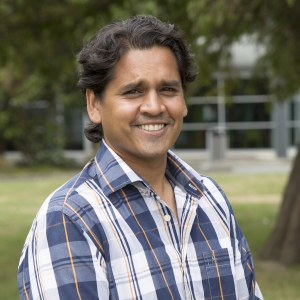 What is your favorite travel memory?
As a child, traveling on an aircraft was always a delight. I still remember when I was taken inside the cockpit to meet the pilots on arrival. I got a chance to sit on the pilots seat and also got to pretend that I was actually flying the aircraft. I literally felt as if I was on top of the world.
How have you changed/grown since working for your current company?
Yes, I have grown tremendously after I started working for WelTec. My time management skills, ability to multi task and also share are some of the skills that I have developed, which have helped me perform my duties with great efficiency.
What makes your company unique? When were you especially proud of your team?
All the staff at WelTec are extremely friendly, approachable and knowledgeable. Student satisfaction is of utmost importance and every single member of the WelTec family ensures the same is met.
Every time we have an orientation and I see the number of students present, I feel extremely proud of each and every member of my team as I look at the orientation as a reward for all the hard work done.
What do you believe to be the biggest factor in being a successful company?
Understanding and catering to the needs of a customer are crucial for the success of any company. If you can keep your customers happy and satisfied, then success will always be yours.