What is your favorite travel memory?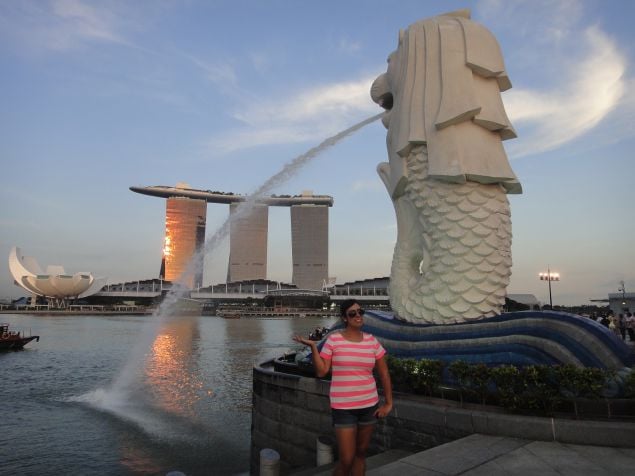 I spent 5 weeks in Southeast Asia traveling around Thailand, Laos, Vietnam, Cambodia, Singapore and Malaysia. I saw many spectacular things, got lost in the busy and crowded streets, and met the warmest and friendliest people.
On my very last day, I saw the most beautiful sunset at the beach in Ko Tao, Thailand and it was the moment when I realized that life gives you many opportunities and you have to appreciate them, because that is what life is about - a series of experiences, each one of which makes you a better person. I always think traveling makes you a more conscious, stronger and independent person and helps you to re-discover yourself.
How have you changed/grown since working for your current company?
Working for ISA has been an amazing experience. I had developed my skills in different areas, from management to participating in different projects with the on-site staff in the cities around New Zealand, working independently, developing new procedures to do networking with different organizations and companies and meeting new professionals involved in the educations area. I coordinate the ISA Internships programs throughout New Zealand and seeing the students enjoying their internship and their time in this beautiful country is incredibly rewarding.
What is the best story you've heard from a return student?
Every time I meet a new student and I see their super excited faces to be in a different country reminds me of the feelings I experienced traveling overseas.
The best part of my job is to see the students getting to know the culture, the friendly people and the beautiful landscapes New Zealand has to offer.
At the end of their program they will tell me "I don't want to go back home" or "I would definitely live here in the future," which confirms their time abroad was successful.
If you could go on any program that your company offers, which one would you choose and why?
I would definitely choose studying abroad in Paris or Barcelona. I have always seen Europe as the place where you can get the life experience of different cultures and learn about history all at once. I would also like to study on the ISA Amman program. The Middle East is a place I would like to explore, especially after visiting Dubai.
What makes your company unique? When were you especially proud of your team?
ISA has a fresh and unique collaborative team and that is the best part of my job. Every time that there is a problem, people work together to produce the best result. I appreciate the times when the team gets involved to help our students, and everyone thinks about the best solution and will share their past experiences and will help you in any sense.
What do you believe to be the biggest factor in being a successful company?
Employees are the core of any company. A successful company is one that creates value for the people working in it. ISA and its purpose as an international education provider provides students with the opportunity to discover, learn, and enjoy a way of life other than their own.