What is your favorite travel memory?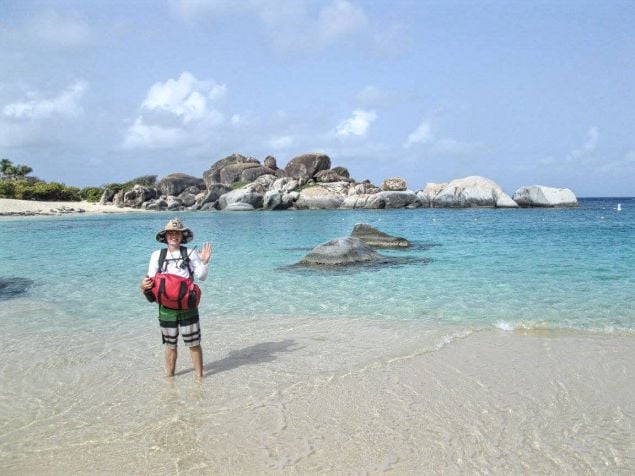 The first time I laid eyes on the waters of the Caribbean was unforgettable. I had never seen water so clear or so blue. Where I grew up in and around Massachusetts, the water is cold and dark green more than it is blue, so this clarity and warmth was a very new realm for me.
I remember sitting with a coworker who saw my expression while on the ferry from the airport that day. He told me "you are going to love it here, and you are going to love the people we work with here," and he was right.
How have you changed/grown since working for your current company?
I have had to become more responsible and thoughtful since working for Sea|mester because making a mistake on a vessel can be very costly, and it may take a long time to fix something broken if we are out in the middle of the ocean.
I feel as if every day I am mentally playing a game of chess trying to plan out and organize my every move, so as to be most effective with my time. It has been very good for me to need to do this because I can have difficulty focusing at times, and this lifestyle forces you to stay focused and ahead of the game.
If you could go on any program that your company offers, which one would you choose and why?
I would spend a semester in the Pacific on Argo if I could because I have yet to go there myself. The Pacific is vast and expansive, and many of the islands remain untouched. There are so many places to explore, and so many cultures to immerse yourself in.
The diving in the Pacific is equally magnificent so I am told. Many of the dive sites are remote and undisturbed by other divers, so I am told. This means that there might be a chance to see some really large fish!
What makes your company unique? When were you especially proud of your team?
The care and time that Sea|mester puts into its staff and students are really what sets it apart. Never have I personally felt so valued as a staff member at a company before.
It makes you feel great knowing that your input or feedback is sought after back in the office, and that that feedback is put to good use making trips more enjoyable for our students.
Having a happy healthy staff who are passionate about what we do makes it easy to instruct. That passion rubs off on our students, and often inspires them to be happy in their own pursuits.