What is your favorite travel memory?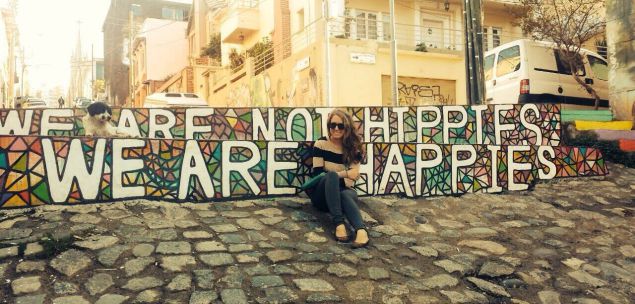 Really hard question to answer, but I would have to say Machu Picchu. I went in December 2015 with my boyfriend, and we decided to do the proper Inca Trail, which takes 4 days, 3 nights.
It was the HARDEST thing I ever did in my life. I even got altitude sickness on day 2 and got sick on the mountain. Hiking 8-12 hours per day carrying your packs, we pushed ourselves to the limit. But nothing was better than that feeling of accomplishment when we arrived super early in the morning to the site, and it was just fantastic.
I was so proud to have done it, but even happier to have done it alongside my best friend, who was always there supporting me. He even carried my pack and his for a couple hours when I thought I couldn't go on! Maybe we should have done some training first.
How have you changed/grown since working for your current company?
Absolutely. UWA has given me so many professional opportunities. I was promoted twice within the university, and when I proposed the idea of working offshore, based in Brazil, to increase UWA's engagement with local universities and students, UWA agreed.
It has been a challenging but amazing experience to live in a country that doesn't speak my language, and I feel more confident in myself and my abilities having overcome many difficulties during this time.
What is the best story you've heard from a return student?
I've heard all the stories. So many people met the loves of their lives while studying at UWA. Some had amazing internship experiences that led them to securing jobs after graduation. And many students that went on exchange are now applying for Master's degrees to go back. These are great things to hear!
If you could go on any program that your company offers, which one would you choose and why?
I really like UWA's new Master of Urban Planning. I love to plan, and this course is all about learning how to deal with the growth of cities, sustainability, environmental protection, how to deal with poverty and homelessness, etc. Students even get to do an internship in the public or private sector, too. I think this course is really unique and the interest is definitely growing.
What makes your company unique? When were you especially proud of your team?
UWA staff really care about the students. There is SO much support available. I loved getting to know the international students when I worked there in Perth because I remember what it was like being one.
I think students have a very personal support from UWA staff before, during and after their studies there.
It was great knowing the students on a first-name basis and also keeping in touch with them when they go back to their home countries.