What is your favorite travel memory?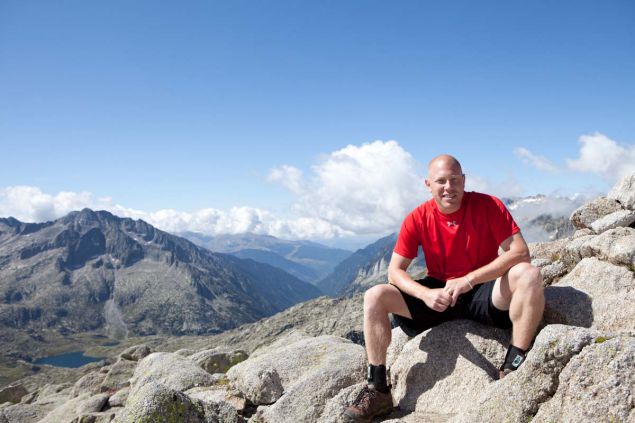 Several years ago, I spent a week with one of our groups toward the end of their program. They had just finished the homestay portion of the trip, as well as having just spent a few days in the mountains hiking.
The group arrived in Barcelona for the final stage of their trip. By that point in their program, they had spent four and a half weeks largely in rural areas of Spain and this was the first urban experience they had. It was the first evening that the group was in Barcelona and we were walking together toward a restaurant in the Gothic quarter.
I was speaking with a few of the students toward the back of the group, when one of them said to me in Spanish, "this feels so strange being here. I feel like we have been on our own, all by ourselves in Spain for the past four weeks. It's so strange to see all of this tourism and hear English. I have barely heard English since we arrived, and this just feels weird." I am not sure that the student realized it, but for me, this was a total affirmation of the goals of our program.
We focus our programs in rural areas that are more removed from English-speaking tourism specifically so students feel that sense of immersion, of being away from what is familiar and comfortable. This off-hand comment that this student made illustrated to me exactly why our programs are unique. I don't think the student realized that her particular comment made such an impression on me, but it is something that has stayed with for a long time.
How have you changed/grown since working for your current company?
I was a teacher at an independent school here in Vermont for many years prior to establishing LITA. I loved teaching and the school was a wonderful community in which to work. I am fortunate to have been able to maintain strong connections with the faculty and alumni there. Leaving that position to focus on LITA full-time was a big decision for me; a leap of faith of sorts, and a big decision both personally and professionally. I had run several LITA type programs specifically for students from that school during the years that I was teaching.
Many of my favorite moments professionally during those years occurred on those programs in Spain, watching the students grow and seeing their Spanish skills take off in a true experiential learning context.
I realized during one of those early programs that what I most valued as an educator was being able to pair two of things that I loved most, Spain and my passion for the language with time spent with motivated and enthusiastic high school students. Since LITA was established, the lasting connections I have made with our students has been the biggest reward and has made my decision to leave the classroom one of the best decisions I have made in my life.
As an educator, I believe that I have evolved most by being witness to the growth and maturity of our student as a result of their time with LITA. I have learned so much from them about how to best design meaningful learning experiences. I have come to realize that learning occurs most fluidly when a student makes meaningful connections with a place, a language, and with their peers in an engaging, hands-on environment.
What is the best story you've heard from a return student?
There have been countless students over the years that have returned to visit their LITA host families during subsequent summers, but what is most rewarding is seeing how Spanish has become a true passion of so many of our alumni, many who go on to college with language goals in mind and incorporating their experience with LITA into their college level studies.
In the end, one of the true goals of our programs is not how much Spanish a student learns, but rather cultivating a love of the Spanish language and facilitating connections that last.
What makes your company unique? When were you especially proud of your team?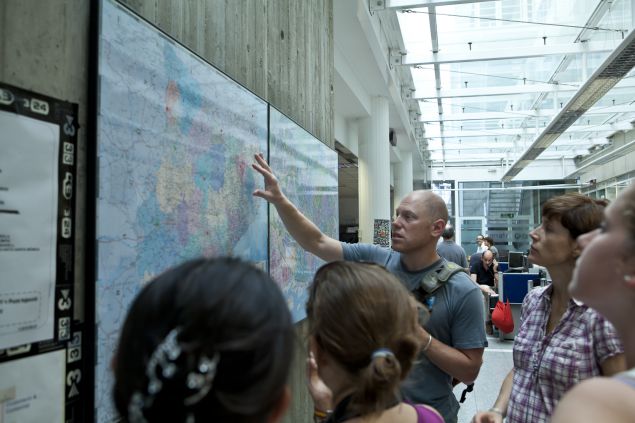 I think there are several unique curricular elements of our programs. Specifically, the fact that we focus our programs in more rural areas of Spain, in smaller pueblos, that are more removed from English-speaking tourism, is something that sets us apart from other programs. This allows our students to learn in a truly immersive environment and to forge lasting connections that sometimes can be a bit more challenging to create in larger cities.
I also love that we are a smaller program and that Michela (LITA's Assistant Director) and I are truly able to get to know each of our students well, both during their application process and during the programs in the summer. Above all, however, I think that our students are what makes LITA so special. We attract such motivated and enthusiastic students each year. They are genuine, kind and academically curious students, who bring a true desire to learn to our programs.
Our programs cater to students who are truly interested in growing their Spanish in a total immersion environment, with like-minded teenagers who embrace the experience of learning outside of their comfort zone. Our students are amazing! And I also feel very privileged to work closely with my Assistant Director, Michela. She has been a wonderful partner for the past several years and brings boundless enthusiasm to our programs and our students' experiences.