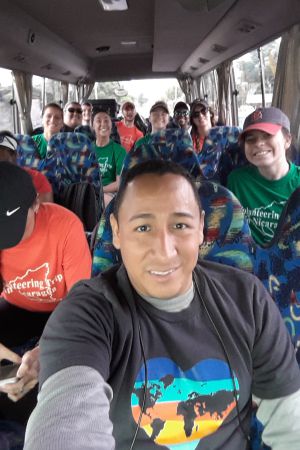 What is your favorite travel memory?
In May 2004, I was invited to translate for a Valparaiso team. All of the memories of that team were so good thanks to the kind and proactive people that volunteered.
How have you changed/grown since working for your current company?
Having the opportunity to serve along these teams over the past several years, has been a life changing experience. It has allowed me to grow as a person, putting love and passion into what we do to help others living in poor conditions. I have also been able to improve my English skills greatly.
What is the best story you've heard from a return student?
One of our volunteers had come to us with a lot of stress because of problems she was facing at home. She came to Nicaragua and met the reality that many young people do once they visit, and realized how difficult life can be. At the end of the tour, with tears in her eyes, she confessed to us that she had thought about committing suicide. Once the trip ended she realized how many things she had to be happy for and that once she found the joy of serving others, that the rest of her problems didn't seem so bad.
If you could go on any program that your company offers, which one would you choose and why?
It would be Belize. Belize is a nation near my country and its people have many needs I would appreciate serving. I would like to learn about their culture, language, and ways they do service.
What makes your company unique? When were you especially proud of your team?
The passion for service that the entire Nicaragua staff puts into their work and how humble the people are that we serve make us unique. I am especially proud of my team when a group member becomes ill or is going through difficult times.
It's incredible to see the solidarity and love and support the team puts in to lift the spirits of their members.
When there are difficult situations with patient health, where we might not have the medicines, it's always amazing seeing the way the team comes together to come up with solutions for our patients in need.
What do you believe to be the biggest factor in being a successful company?
To make everyone work together as a team, we must all believe in the same mission and objectives.