What is your favorite travel memory?
My favorite memory would be the first day that I observed at the volunteer summer program where I was impressed by the CIEE students working with the local Dominican children.
I was amazed with how organized the program was and how the CIEE students were utilizing their Spanish language skills in such a natural setting with ease. The CIEE students were fantastic leaders; each had a group of school-age children and were in charge of art projects and other fun activities.
How have you changed/grown since working for your current company?
I have been able to reflect quite a bit since the Santo Domingo trip and yes - I do feel I have grown as a person. The children at the summer program are from a low income area and spending time observing the program and hearing about the way of life in their neighborhoods and schools made me feel very grateful for the opportunities I have and the resources in my community.
If you could go on any program that your company offers, which one would you choose and why?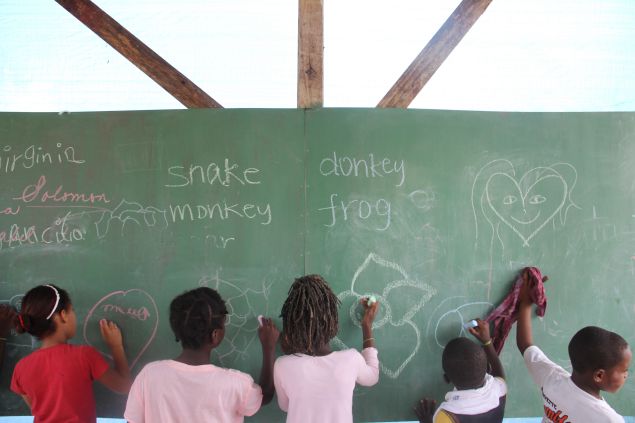 I would select the Santo Domingo program which has a volunteer component at a local summer program with children. It is an amazing opportunity and is very well organized.
There are several activities planned for the CIEE group to see sites around Santo Domingo and the local staff is outstanding. I enjoyed the Spanish classes which were fun and included lessons about food and Dominican culture.
What makes your company unique? When were you especially proud of your team?
CIEE is very unique because the staff is caring and listen to the needs of the program participants. The local staff is helpful and strives for each study abroad student to have an excellent experience. One of the CIEE students had a birthday during the trip & the local program director bought a cake and held a (surprise) celebration at the school.