What is your favorite travel memory?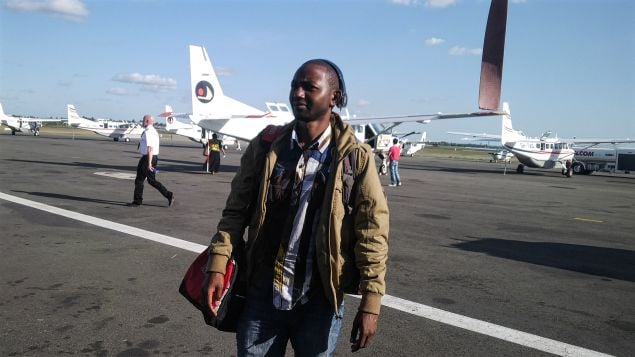 I have travelled a lot, especially in East Africa, which means I know my neighboring countries very well and how to work with them diligently. There are a million plus nice memories but let me choose one; when we visited Zanzibar to explore food security in Africa and learnt how various NGO's are helping to teach farmers modern ways of productive farming.
Many people do visit Zanzibar's beautiful beaches but they do not know what common villagers or farmers undergo to have at least one meal on the table.
Most of them eat a single dish (rice) for the whole week, sometimes the month. With the introduction of this kind of farming they can not only have 3 meals a day, but have a balanced diet of fish, chicken, beef and vegetables.
At first, when I was doing the interpreting it was so emotional I could barely hold myself together because of how these stories moved me.
How have you changed/grown since working for your current company?
I am very grateful to GEI because this is where I have been nurtured and molded to be who I am today with my wonderful family. Our vision is a major inspiration that impacts our lives and those who work closely with us.
What is the best story you've heard from a return student?
Working with students always has its entertaining stories. We once gave a student an assignment to buy some items in town to teach them how to handle situations on their own. After the student became tired he sat on a popular spot mostly used by beggars and this was so funny to all of us.
The experience of having to work so hard to find common items made the student go back home and develop an app which can help Africans to know where exactly to find items instead of traveling endlessly to find those everyday items.
If you could go on any program that your company offers, which one would you choose and why?
I would like to take part in the Helping Babies Breathe (HBB) program so that I can learn how this actually works since I love babies so much. I can envision myself then being able to actively lead a program and let others learn to save lives as well.
What makes your company unique? When were you especially proud of your team?
There are so many companies out there, but our company is especially results-oriented. We achieve our results by acting as a bridge linking various people together to teach and learn two or three things from each other, thus impacting their lives in the best way possible by inspiring them.
We are also the best at fixing logistical challenges thus making your trip with us the most memorable one, at all times. Each delegation offers me a unique experience with different guests and I learn a lot from each group that I deal with.
What do you believe to be the biggest factor in being a successful company?
Working closely with each other in the most trustworthy and transparent manner possible. In addition, it is important to have different staff from different backgrounds as they can contribute their varied experience to the company.