How have you changed/grown since working for your current company?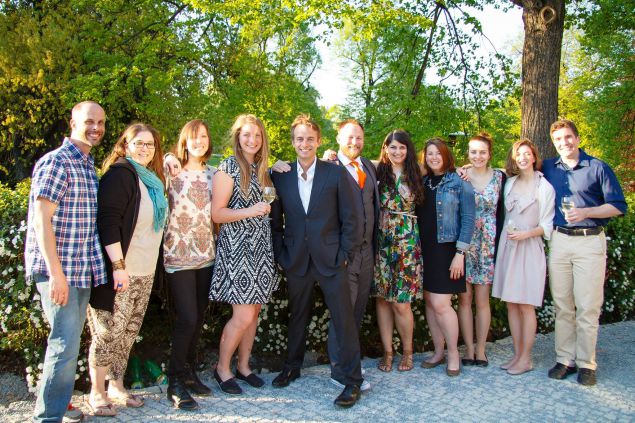 I've grown tremendously! The great thing about working at The Language House TEFL is that the class constantly changing. Each month, we get a whole new group of students on the TEFL certification course. These new TEFL trainees come from all parts of the world and have different backgrounds. This means that for us, even though we do similar things month to month, the experience is always fresh and exciting. I get a brand new start each month to try different things or polish off techniques that we've already had in place.
Personally, I think I've learned a great deal about people. I constantly see new students show up and interact with each other under stressful circumstances. From this, I've learned how to effectively work with others and be a productive mentor. The most important thing for me now is to be able to share my experience, knowledge, and expertise to help these new teachers out. I don't think a lot of people get to do this in their careers.
When we first started the course, our class sizes were obviously smaller. As The Language House TEFL has grown over the years, I've had to grow as well. So now, instead of 10 people per course, we might have upwards of 30 people. The trick is to continue to offer this personal relationship with everyone.
What is the best story you've heard from a return student?
I think the greatest story I've heard from students is what happened to a group of graduates from our October 2013 TEFL course. We had a great group of students that month who really bonded strongly with each other. After graduating the course, they all rented an enormous apartment in Prague and lived with each other. They would always throw parties and host large get-togethers with other graduates and staff of The Language House TEFL.
As with most English teachers abroad, they stayed in Prague for a year or so, then most went their separate ways to teach in different parts of the world or go back home to do other things. in 2016, they decided that their friendship was more important, and they all moved to Vietnam to be with each other to teach English. There's a photo of them reunited that we have at the school. It's nice to hear stories like this.
If you could go on any program that your company offers, which one would you choose and why?
I would definitely choose our 4-week TEFL certification course. When I compare what we offer to what I received years ago when I first got trained in teaching, we just offer so much more. The Language House TEFL certification course is fantastic. It's not only a great teaching course, but covers all areas of the living abroad experience. These things can include assistance with housing, making friends, visa assistance, job assistance, etc. The list goes on and on.
What makes your company unique? When were you especially proud of your team?
There are a lot of different factors that make us stand out as a TEFL certification course. I think the feel of the course is different because we are all English language teachers.
Everyone who works at The Language House TEFL is an English teacher.
With so many TEFL providers, this is not the case. Most courses are made up of business people and other administrators who then hire 1-3 trainers to conduct the classes. With us, we have about 12 people working on the course, they are all teachers.
The staff on the course is great. We get along fantastically and we consider each other friends. They work tremendously hard and I'm lucky to have such a dedicated group of people by my side.
What do you believe to be the biggest factor in being a successful company?
The Language House TEFL's success comes from our commitment to the success of our TEFL trainees and the work we put into creating our vibrant graduate community. Every single person who works on the course wants our students to do well and be successful abroad. Even with our growth over the years, we still hold ourselves to this motto.
I believe that TEFL trainees feel this from us. They know that we are not just going through the motions month to month. So, when a student has a problem, any problem, TEFL or non-TEFL related, they know we are there to help them out with it. When you have a group of talented staff members who all feel this way, success is just naturally going to happen.
Secondly, The people of The Language House TEFL (staff and graduates) work constantly to create a community in Prague and worldwide that really is its own beautiful thing. Everyone looks after each other in our new homes abroad.
The school throws giant parties and get-togethers, but it's more than that. The graduates, themselves, create theatre groups, dance classes, trips, sport groups...etc. So, when you sign up for The Language House TEFL, you get all of these other things.
Students come into the month course not knowing anyone, but leave with a supportive group of hundreds of people they can call friends. It's a beautiful thing that I'm happy to be a part of.