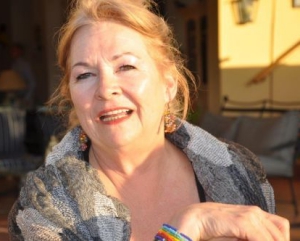 What is your favorite travel memory?
My vision of Hero Holidays, stems from a personal life experience. Some years back, while on a camping trip in Malawi, I discovered hordes of young and very enthusiastic people from all walks of life. They were all volunteering and having a great time vacationing at the same time.
Sitting on a deck overlooking the great Lake of Malawi, I listened to the chatter among the volunteers as they shared their wonderful work and travel experiences. Suddenly I had an epiphany: to create a volunteer tourism organization that could service all of my philanthropic endeavors.
And in line with my passion, this would put my extensive knowledge of Gauteng - and its socioeconomic and development needs - to good use. This was truly the moment when Hero Holidays' Volunteer Program was born
What is the best story you've heard from a return student?
To see the image of volunteer travel shift away from people jumping off a plane saying "I'm here to help you!" to saying "I'm here to learn from you, how I can be of help, now, or in the future."
What makes your company unique? When were you especially proud of your team?
I sincerely believe it is here in the 'golden province', Gauteng, South Africa where Hero Holidays volunteers will gain a true African experience while at the same time enhancing life for disadvantaged communities.
Hero Holidays' Volunteer Programs address some community challenges, by providing a small but positive contribution to much greater issues.
What do you believe to be the biggest factor in being a successful company?
Hero Holidays' Volunteer Programs is a registered social enterprise and has empowered itself by believing that, NGOs and other development projects can no longer survive on donations alone.
Managing a sustainable and profitable business, first and foremost, is about attracting the right people to volunteer for the job; people who are willing to swop the necessary skills in order to fulfill the needs. This way, a win-win situation is created, both for the volunteer as well as the project beneficiary.