What is your favorite travel memory?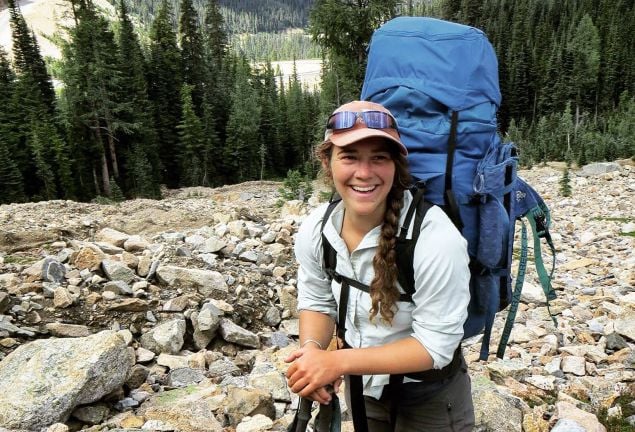 This past summer I weathered a lightning storm in the North Cascades with a group of ten students that lasted for almost twelve hours through the night and into morning. We had to abandon some of our stuff high up on an exposed ridge in order to seek shelter in the trees far below.
The next day, it poured down rain for another twelve hours. After 24 hours of being cold, wet, and stuck below tree line because of lightning danger, our group found the grit and tenacity to set out at 5am (finally, under clear skies) to climb one of our technical mountaineering objectives - a combination of rock climbing and scrambling - along with retrieving our remaining gear from the ridge!
I was so inspired and re-energized by my students' willingness to pursue adventure and challenge in the mountains after being shut down by weather in a big way. One of the reasons I love this work is this constant inspiration of seeing folks go beyond their perceived limits and achieve more than they ever thought they could!
How have you changed/grown since working for your current company?
In the three years I've worked for Outward Bound, I have learned how to most effectively speak up when mine or someone else's needs are not being met, and how to support someone (or myself) through the process of asking for or receiving help. And I am still learning, of course!
If you could go on any program that your company offers, which one would you choose and why?
Any of the instructor development courses - they offer such a great opportunity to work on technical outdoor, interpersonal, and educational skills in an environment with small student-to-staff ratio.
What makes your company unique? When were you especially proud of your team?
Outward Bound is a community of people driven by a common vision. I have never worked for an organization in which the values (of compassion, integrity, excellence, and diversity, and inclusion) are a touchstone to inspire staff every single day.
From working with students, to training staff, to performing simple chores around our base camp - this is a place where folks are truly living out their values through their work.
It makes for a competent, dedicated, creative, supportive, and tenacious group of people striving to make the world a better place through experiential and wilderness education.
What do you believe to be the biggest factor in being a successful company?
I believe it takes a common culture and language - and a special "x-factor" of passionate commitment - from staff at all levels of an organization to make it successful.
I see this at work every single day as interns do daily chores with the Program Director, as students perform community service alongside their Course Directors, and instructors are encouraged to give "feedback from the ground" to the Executive Director and our Board of Directors.
Everyone's experience - from staff to students to admin - is given credence and support, and feedback is highly encouraged to support a culture of growth and development.