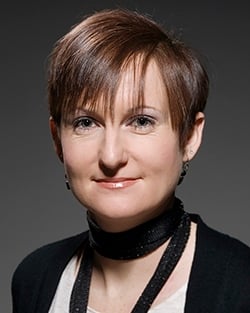 Why chose Ireland and Dublin as a study abroad destination?
Ireland has been voted the world's friendliest country by Lonely Planet and the 6th safest country in the world (Global Peace Index). These accolades in addition to education excellence, English speaking and convenience to Europe make Ireland a very attractive destination to study abroad. Dublin is a young, friendly, vibrant city steeped in a rich history and culture and has a lot to offer visiting international students. There is so much going on in the city.
Study abroad students also like to take advantage of our convenient location by travelling to European cities during their fall and spring breaks to immerse themselves in other cultures. I think Dublin is fast emerging as a study abroad destination favorite for international students.
What do you think makes University College Dublin a great place to study abroad?
There are really great facilities in place to support international students coming for a semester or full year of study. I love the fact that there are over 150 clubs and societies so every individual interest or hobby can be catered for.
The apartment style residences are a very high standard, our sports facilitates are world-class and our complimentary cultural and social program which we run every semester offers visiting students a great fun and structured way of seeing Ireland.
There is a strong staff support structure in place in our office so the international students are very well supported from initial enquiry stage throughout their whole semester.
Our strong academic program offerings and engaging faculty also rank very highly during regular feedback sessions with the study abroad students.
What do you enjoy most about your job?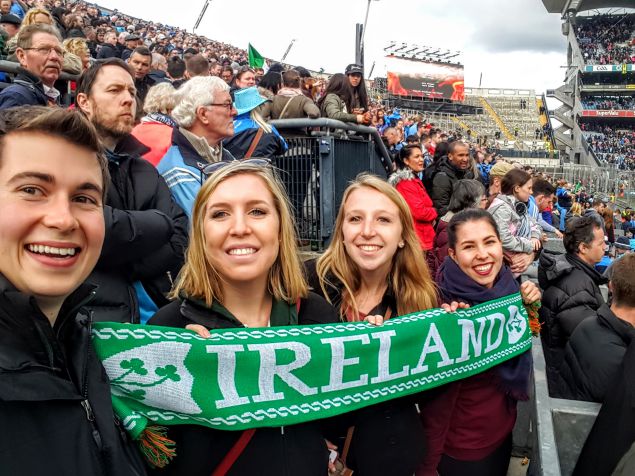 Being involved in international education is a very exciting and dynamic environment to work in. There are lots of opportunities to develop personally and professionally by attending Conferences, Study Abroad Fairs and growing strategic Partnerships. I have met a lot of colleagues who work in this field abroad and who have become really great friends.
I think this also relates to students who come to study at UCD on their own and leave at the end of the semester having formed lasting friendships with Irish and other international students.
It's rewarding to talk to a student at their Institutions Study Abroad Fair about studying abroad at UCD, their apprehensions, excitement at the prospect and then meeting them on the other side of the Atlantic when they arrive on the UCD campus.
Meeting a new cohort of international students every semester is also very rewarding. It can bring its own set of issues and challenges but it's why I find my job very exciting and keeps me on my toes.
Why do you think a study abroad semester is valuable?
By enrolling in a Study Abroad Program, students create the chance to see a side of their major that they may not have been exposed to at their home institution.
At UCD we really encourage the study abroad students to use their semester abroad to completely immerse themselves in our curriculum as it's a great way to experience and understand our people, our traditions, and our culture.
The benefits of studying abroad in an international environment have been well documented; taking in a new culture; education; making lifelong friends; personal development and career opportunities. I congratulate any student for having made the decision to study abroad in a new environment.
How does University College Dublin make study abroad more accessible to STEM students?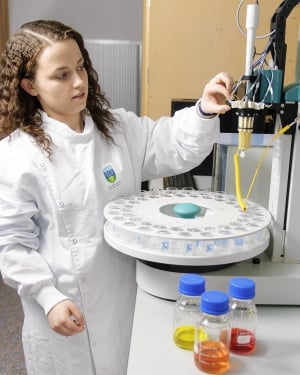 UCD engages in a robust curriculum mapping process with Partner Institutions to make study abroad possible for students from underrepresented fields such as engineering, science, nursing and pre-med. We recognize that faculty participation is key to growing study abroad across STEM disciplines. It's also about breaking down those barriers that STEM students can study abroad.
UCD are taking actions such as designing courses which would be attractive to international STEM students such as a research module for credit, mapping curriculum and inviting faculty members to visit UCD's campus. This helps ensure that faculty members from Partner Institutions have a global outlook and will support study abroad.
In your opinion, what are the main differences between Arts & Humanities students and STEM students thinking about studying abroad?
Arts & Humanities students have a lot more flexibility in terms of course offerings. The curriculum for STEM students is much more rigorous and structured. It means we have to do a lot more work on our end to ensure their courses align with UCD's modules so that they stay on track to graduate.
Traditionally, science, technology, engineering, and math (STEM) students haven't gone abroad in large numbers but times have changed.
What is the best advice for students contemplating study abroad?
That it will be a life-changing experience. Not only will a study abroad experience enhance a student's resume but a few months or year spent in another culture and society can be so enriching and rewarding.
Whether studying in Ireland, France or China, study abroad provides a fantastic opportunity to experience a different culture and lifestyle.
Students will acquire levels of self-confidence and self-knowledge which they are unlikely to get at home. Students also need to be open minded about the whole experience and embrace every minute of it.
I always advise each new cohort not to spend their semester abroad in a virtual world, to get out there and get involved in campus life. The semester goes by so quickly so make the most of the experience and opportunity.