What is your favorite travel memory?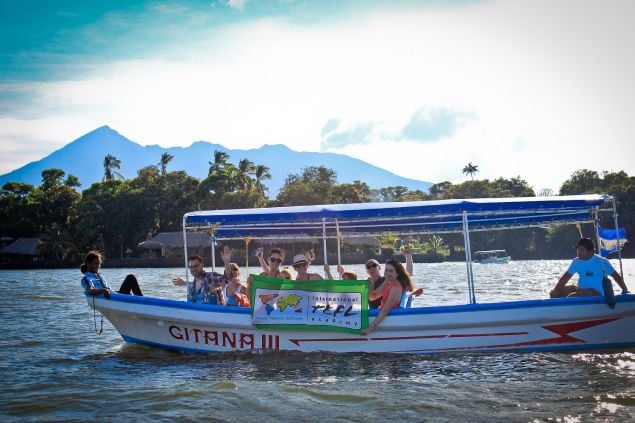 This really changes all the time, but today I'm thinking fondly of the feeling I had when I was looking out the window of an airplane while landing at Reykjavik airport.
Iceland had been a place I dreamed of traveling to for years. I can remember that it was right after sunrise and in the morning light the landscape, snowy mountains, and sparsity of foliage looked just as bizarre and fascinating as I had hoped! It was an incredible trip and that feeling of awe lasted the whole time.
How have you changed/grown since working for your current company?
I've learned so much more about PEOPLE since I started working for a company that emboldens people to travel. Before working at ITA, I really thought I understood how people worked from both my degree in Sociology and all the immersive travel I had done.
What I hadn't realized was how much you could learn about different people by talking with them about something that truly scares them! Sometimes I find myself talking to a prospective TEFL student that wants an experience that will shake up their perspectives, but fear is holding them back. They come up with all kinds of excuses, let the voices in their head take over, and try to put off pursuing their dreams.
However, occasionally will come that moment of truth when someone opens up and finally hears me when I say "You will NOT regret this. Travel will change you and you're going to be so grateful for the experiences you have." Being able to encourage people like that is something I love about my job!
If you could go on any program that your company offers, which one would you choose and why?
Hands down, I would find myself some English teaching work in Latin America. I only started traveling there in the last 2 years and have become totally smitten with the lifestyle, food, relaxed attitude, colorful personalities, etc.
A few of my colleagues taught English in Argentina and Chile, it sounds like a very different experience from those I've already had! I'm always slighting at risk of dropping everything I'm doing and moving abroad again, so who's to say I won't be doing it!?!
What makes your company unique? When were you especially proud of your team?
I truly feel that the personal connections we each make with our students at ITA are what make us stand out from other TEFL course providers.
Since we have all traveled and taught abroad, we're capable of empathizing with the beginning stages of research and feeling scared, but also excited.
I find that when people decide to enroll in a TEFL course with ITA, they're pumped to tell their advisor because we are genuinely excited to see them get started.
What do you believe to be the biggest factor in being a successful company?
Investing in people, not profit. Our fearless leader, Bruce Jones, encourages each of us to pursue projects we are passionate about, develop our skill sets to their highest potential, support and encourage each other, and then to take a break for fun when it's needed.
I've worked in enough environments to know that what we have here at International TEFL Academy is special.