What is your favorite travel memory?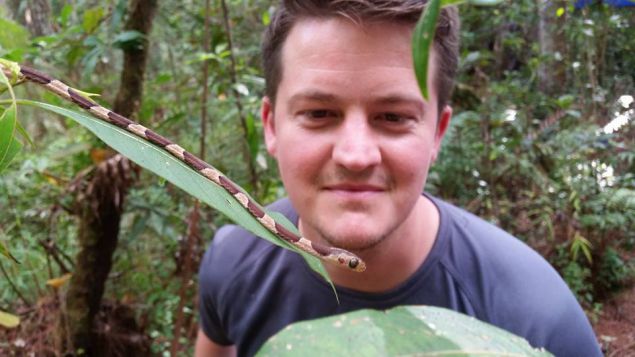 For me, nothing beats the thrill of finding and catching my first Hog Island Boa constrictor. Over the years I went on to catch hundreds and radio-track a handful to learn about their movements and habitat use.
Spending weeks at a time at a research center on an uninhabited island catching snakes in the forest, and diving and snorkeling on the coral reefs in my down time is definitely a memory that will stay with me forever.
How have you changed/grown since working for your current company?
My journey with Operation Wallacea literally took me from being a relatively naïve, but enthusiastic, undergraduate student to an experienced researcher and conservation project manager.
Operation Wallacea part-funded my PhD research and continue to support my current research interests (now in the cloud forests of Cusuco National Park, Honduras).
What is the best story you've heard from a return student?
Over the years I am pleased to say that I have seen many students on a similar trajectory as myself. For example, one of my previous dissertation students, George, came out to Honduras to complete his undergraduate dissertation project on montaine pit-vipers in Cusuco National Park.
George returned last year to work as part of our core herpetology team and this year he will hopefully be stepping up to take on more responsibility for the research program and work on his ResM research project. It is great to see so many students getting these benefits.
What makes your company unique? When were you especially proud of your team?
Operation Wallacea is one of the few opportunities for volunteers to really work in the field with academics and get their hands dirty with real conservation science.
Every project and organization has it's challenges, but I am extremely proud of the opportunities Operation Wallacea have provided students and also local people who work as guides at the many field sites.