What position do you hold at University of Toronto TEFL Online? What has been your career path so far?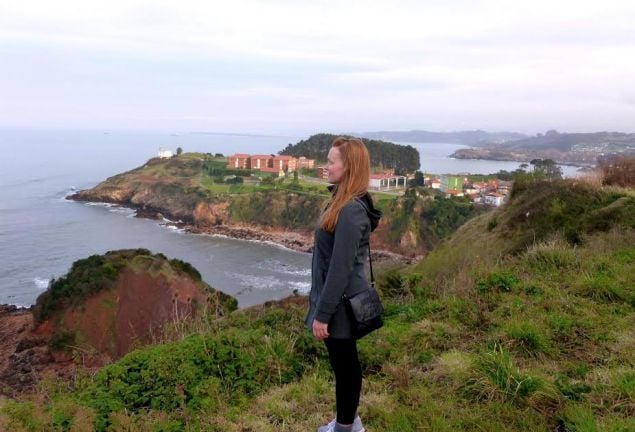 I currently work as the Course Coordinator for the University of Toronto TEFL Online course at Teach Away. The most important stop on the path to my current position was my experience teaching abroad in Spain.
After graduating university I began working in an administrative position with a large company to save money to move abroad. After a lot of research I decided that teaching English overseas was the best way for me to meet my goal of long-term travel, and I quickly decided on Spain.
Earning my TEFL certification before leaving Canada, making the calculated risk to move to Spain (without a teaching job first!) and eventually landing a teaching job, lead me to where I am today. In my current position, I translate my past teaching and traveling experiences in a meaningful way to help others take the first step towards teaching English abroad, getting TEFL certified.
Did YOU teach abroad?! If so, where and what inspired you to go?
I lived in Gijon, Spain, in the northern province of Asturias for one year teaching conversational English to adults in a private language academy. Ever since studying abroad in Italy between my third and fourth years of university, I knew I wanted to live abroad long-term. I finished my final year of university and graduated with my bachelor's degree.
A friend in my program told me about TEFL certification, and the advantages of teaching abroad as a way to travel abroad long-term, and I was hooked!
I earned my TEFL certification that summer and began researching for my adventure. After some research I considered teaching in Spain and Japan, but quickly settled on Spain.
I was inspired by Spanish culture - the food, the history, the language - and couldn't wait to explore a part of Europe I had never seen before.
What country have you always wanted to visit?
I have always wanted to go to the Czech Republic. To me, photographs of Prague make it look as if it were first imagined in a fairytale. With its UNESCO world heritage sites, famous bridge and old town, colorful baroque buildings and Gothic churches, it is almost too perfect to visit! But, how can I choose just one?
At the top of my list are also a road trip across Iceland and a trip to Antarctica. I would love to get lost along the Ring Road in Iceland, stopping to see the beautiful volcanoes, waterfalls, icebergs, northern lights (if I'm lucky!) and National Geographic worthy landscapes.
As for Antarctica, I would love to board a cruise from the southern tip of Chile bound for Antarctica. To learn about the wildlife, history and current affairs of the southernmost part of our planet, which would definitely be a once-in-a-lifetime experience.
What's your favorite ethnic dish?
Being one of the culinary capitals of the world, living in Spain was like being on a culinary tour e-v-e-r-y-d-a-y. One of the first things I ate when I arrived in Spain was a tortilla de patata, which is a Spanish omelette made of eggs, potato and onion, served on piece of fresh bread. I had never eaten so many starches and proteins in one dish and had never been so full in my life!
If I had to choose a favorite, however, it would have to be the fresh seafood. Teaching English in a coastal town I was spoiled with fresh seafood paella, fried chipirones and calamari, and my ultimate favorite, octopus.
Smothered in local olive oil and sprinkled with smoked Spanish paprika the octopus is traditionally boiled and lightly grilled on the outside before it's diced and served on a simple platter in round bite-sized pieces. It is so soft and delicious it will spoil you for all future octopus.
What was your favorite traveling experience?
While living in Spain, I spent the first ten days of my summer vacation sailing around the Balearic islands. Starting in Ibiza, continuing to Palma de Mallorca and ending in Menorca, it was a trip I would never forget.
Before the trip I had never been on a sailboat, let alone for ten days with three people I had just met. I quickly discovered that traveling on water was one of the most beautiful and rewarding ways to experience a place, especially when the body of water you get to sail across is the Mediterranean Sea.
I jumped off the boat to snorkel with fish everyday, enjoyed meals on the boat with no land in view, and went to bed with the sun every night.
What is the best story you've heard from a return student?​
A graduate of the TEFL Online course once told me that they would not be in their current teaching position in South Korea if it weren't for the University of Toronto TEFL Online course.
When I hear stories like this - and I hear them often - of teachers who graduate from our course are able to fulfill their dream of teaching and traveling abroad, and that they are finding joy in making a difference in the lives of their students, I know that I am making a positive impact on the lives of others, and that I am without a doubt in the right industry.