What is your favorite travel memory?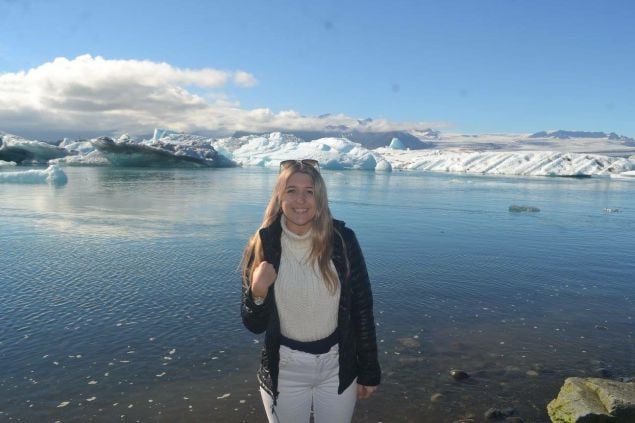 My favorite travel memory is actually when I went to Oktoberfest as a customer with Stoke Travel! Oktoberfest had been on my bucket list for years and Stoke made the experience amazing!
Even though it rained for three days straight and our tents leaked a bit - the atmosphere was amazing - good vibes, great food and who can forget that unlimited beer and sangria!
How have you changed/grown since working for your current company?
I've only been working for Stoke Travel for two months, so ask me again in a few months time, haha!
If you could go on any program that your company offers, which one would you choose and why?
I'm really keen to attend San Vino! It is a festival held in Haro every June (a.k.a. summer, my favorite time of the year!). You begin the day by climbing a mountain and commencing a giant wine battle. Hot Spanish weather, dancing and lots of vino tinto - what's not to love!?
What makes your company unique? When were you especially proud of your team?
I'm pretty new here at Stoke Travel but I already feel like an integral member of the team! We have quite a family oriented work culture which is amazing - a lot of us live together, we work together, and we travel together.