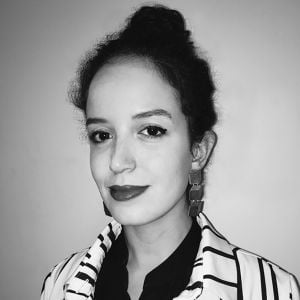 How have you changed/grown since working for your current company?
I co-founded ArtBound Initiative with Nicole Cohen in 2016. Since then, the program accompanied many emerging creative professionals in the launch of their career. Working alongside with them and hearing about their growth has been the most rewarding part of my job and made me a better professional as well.
It is very inspiring to be able to give back and help other young professionals to start their careers in the creative fields.
If you could go on any program that your company offers, which one would you choose and why?
I would do our Berlin program! Berlin is one of the coolest cities I have ever been too. There is culture and art at every corner (literally), people are smart, fun and it's underground. The art scene there is so vibrant and Berlin is very international compared to other places in Europe.
Everyone speaks perfect English. If I could do it all over again, I would definitely go there and intern for an arts organization or an artist studio!
What makes your company unique? When were you especially proud of your team?
Our company is truly unique. We are the only global internship program that is focused 100% in the arts and offer locations in both Europe and the US.
I am very proud of our team, we were able to create a network of over 50 leading arts organizations that are willing to hire our applicants. With such a network, we are able to provide access into the art industry and allow students to travel and work in the most exciting art hubs.
What do you believe to be the biggest factor in being a successful company?
In the ArtBound Initiative's team, we are all arts professionals. It makes a huge difference as we have all worked in the arts and know exactly what the students and recent graduates have to go through.
We are able to coach our applicants using our own experiences and fast track their careers by connecting them with our own contacts in the arts.