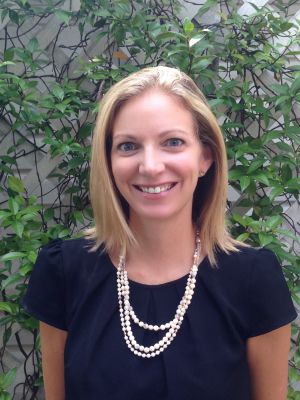 What is your favorite travel memory?
My first time abroad was a high school study abroad program to Mexico. That short-term experience was so transformative that I studied abroad twice in college (to Mexico and Spain), taught English in Spain for two years after graduation, and then entered the field of education abroad.
Most of my favorite travel memories involve any time I can get off the beaten path and explore local sites: hole-in-the-wall restaurants, small towns, hidden neighborhoods. Getting to know locals and experiencing the daily life of the host country is always exciting to me.
What is the best story you've heard from a return student?
I love hearing how our returned students continue to be involved in international education, because of their positive study abroad experience. We have a large SAI student alumni ambassador network, and many seek out ways to go abroad again or gain cross-cultural experience on their home campuses.
One of our returned students participated in three different SAI programs, worked as an SAI student intern, and now works for us full-time!
If you could go on any program that your company offers, which one would you choose and why?
All of them! In seriousness, I would love to participate in each SAI program for a different reason.
In Florence, there are tons of experiential courses offered that provide hands-on learning. In Sicily, there is a unique course on migration studies that I'd love to take. In Siena, all students stay with host families and participate in significant community involvement. I love food, so I'd also enjoy participating in our CETT Gastronomy program in Barcelona.
There are so many options - it's hard to choose!
What makes your company unique? When were you especially proud of your team?
SAI is a small organization with a focus on programs in Western Europe.
We intentionally keep our size small so that we can offer customized personal attention and really cultivate an in-depth understanding of our European locations.
We offer programs in a variety of disciplines, but have especially strong offerings in art/fashion/design, business, communication and hospitality - this academic emphasis also sets us apart and helps us provide unique opportunities for students.
What do you believe to be the biggest factor in being a successful company?
Passion for the SAI mission is a critical factor in our success. With passion comes commitment, innovation, creativity, and motivation.
At SAI, we all love our work and feel strongly about offering quality programs and providing excellent student support. Everyone is very dedicated and knowledgeable about all our programs.
Each team member's passion is evident in the work that we do, and we are always eager to share our enthusiasm with students and university partners.