Emma Gover
Title
PMGY Sri Lanka - International Coordinator
What is your favorite travel memory?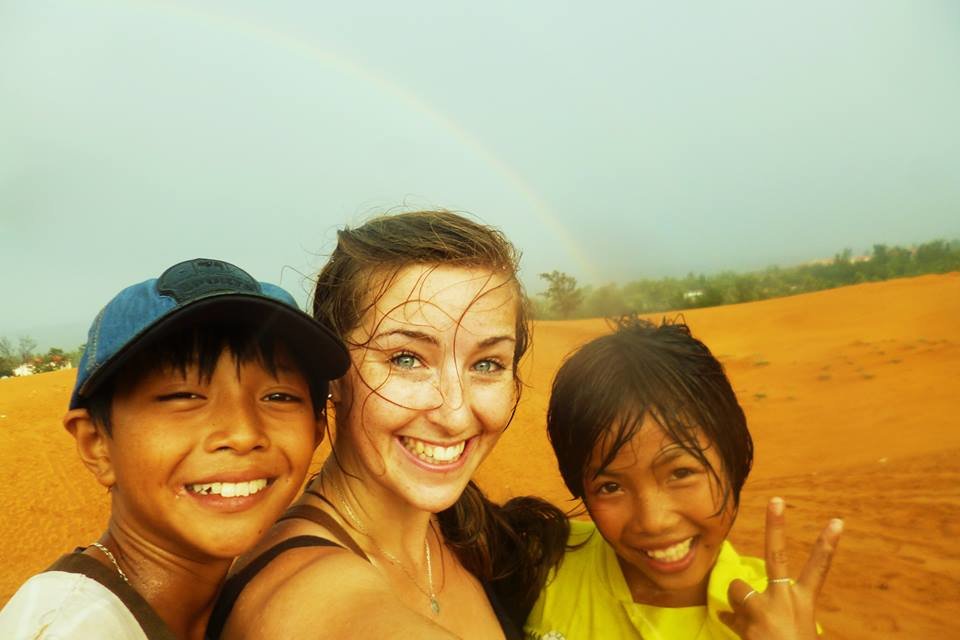 One of my favorite memories is a sports day that our volunteers ran at the PMGY Sri Lanka teaching project. They had been creative with buckets, brushes and beanbags to create all the fun events we used to love as a kid – egg and spoon races, rice sack races, throwing competitions and balancing games. The atmosphere was fantastic and the children loved the inventive activities used to practice their communication skills, colors for teams and numbers for points. The winning team won a cricket set, a prize every Sri Lankan loves!
What is the best story you've heard from a return student?
When the volunteers tell us they've booked to come back the next year as they loved it so much! It's such a great feeling knowing someone has been inspired from their volunteering experience with us and want to continue making a difference to their own life and to others around the world.
If you could go on any program that your company offers, which one would you choose and why?
I honestly don't know if I could choose just one program with Plan My Gap Year! I would love to spend some more time in Africa, but I have a desire to visit India on a more structured program to help me settle and navigate around the chaotic culture. The Women's Empowerment program there sounds like a rewarding and humbling experience, and travelling the majestic manic country would be a lot more accessible with the Real India Experience.
What do you believe to be the biggest factor in being a successful company?
When the whole PMGY Sri Lanka team is passionate about their work it makes the entire experience genuine, unique and enjoyable.
Our coordinators are really knowledgeable about their projects, whether that's knowing turtle egg hatching patterns or how to measure an elephant's height using its feet.
We have a really dedicated team of local staff and coordinators that aim to make your experience special by putting in that little bit extra – from a traditional Sri Lankan welcome to teaching you everything there is to know about sea turtles to showing you the best local attractions for your time off.