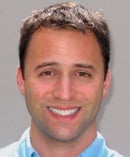 What position do you hold at Connect-123? What has your career path been like so far?
Steven: I co-founded Connect-123 together with my wife, Lea, in 2005. After I graduated from Cornell in 1991, I worked in Moscow as a photojournalist (my first internship!), and later set up a few companies there. After completing my MBA at London Business School, I then worked in finance and venture capital in Cape Town. While I was working in VC, helping local entrepreneurs and other organizations, Lea and I had the idea to launch an international network, linking students looking for career-related work to local projects.
What are the core principles that Connect-123 strives to achieve?
Steven: Set expectations. From the moment a student contacts us, clear communication is key. Provide exceptional support. Students select our programs not only for a great internship or volunteer placement, but also for the expert, on-the-ground support they receive in each of our program destinations. Create value. We're return-on-investment focused and measure our impact based on feedback from local organizations and program participants. An international internship -- set up well -- creates extraordinary, lifelong returns for students, in terms of career-progression and personal development.
What separates Connect-123 from other internship providers?
Steven:
Flexibility: Start dates are flexible and, depending on the project, durations typically range from one to six months. Since we customize all programs according to an applicant's schedule, both shorter and longer durations are possible.
Value for money: We've designed our programs to keep costs low; for example, we recommend housing options but do not require participants to stay in our housing.
Expertise: Connect-123 staff are on the ground, year-round, in each program location. From the moment you contact us, you'll be put in touch with an expert Program Coordinator, who can explain the types of opportunities available specifically related to your skills, interests and experience in each location and coach you through the various options.
Alumni network: We link current applicants to our strong alumni network via LinkedIn -- where they can ask questions about other's experiences -- and keep in touch with participants long after departure, providing reference letters for job or grad school applications as well as career advice.

What country do you think is an underrated internship destination?

Steven: China. There are so many exciting, career-related opportunities for native English speakers across many fields, such as business consulting, finance, architecture, health care and journalism.

What does the future hold for Connect-123?

Steven: Connect-123 now links international students to local companies, non-profit organizations, hospitals and schools in 5 cities -- Barcelona, Buenos Aires, Cape Town, Dublin and Shanghai -- and we look forward to building our international partner network and to helping more and more students have life-changing experiences! This year, we plan to work with over 350 students from over 150 universities.

Famous last words?

Steven: Things will start to settle down soon!