What is your role in this VFP-Finca Esperanza Verde project?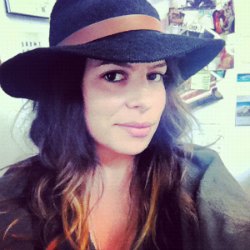 Alexandra: My name is Alexandra and I am an educator in Northern Vermont. I am excited to co-lead a group of volunteers to Finca Esperanza Verde in Nicaragua. I have been working as the liaison between VFP and FEV for our first project this November. I am really looking forward to introducing FEV to a great organization like VFP and offering volunteers a unique opportunity in ecotourism and local empowerment.
This has become a labor of love ever since my mother relocated to Nicaragua from the states to become the owner of this beautiful farm. She has made really meaningful connections with the community and we look forward to sharing this piece of heaven with travelers and volunteers for years to come. There is plenty of work to be done, to benefit the farms sustainability as well as the people who call it home.
Did you volunteer abroad? If so, where and what moved you to go?
Alexandra: My first experience with VFP was 2 summer's ago when I encouraged a student to sign up for a project through VFP. We had spent the semester exploring volunteer opportunities in the community and decided to research VFP's projects. We did not choose a project abroad, but instead chose a project that was more local, in Montpelier Vermont. This was a unique experience as we were the only Americans in the group and had the great experience of having an international group to work with over the 2 week project. The work was challenging and rewarding, as we all worked together to improve trails and maintain public parks. The group was extremely diverse and there was never a dull moment, as we all explored swimming holes and hiking trails in our down time. The meals were the most fun, as we all got to experience each others cultural cuisines and musical tastes. We worked hard and laughed a lot and I will always remember that group of amazing young people and how much fun we had helping the community.
What was the inspiration behind the Finca Esperanza Verde project?
Alexandra: As I mentioned earlier, my mother embarked on this journey as new property owner a few years ago and I am always inspired by her bravery and ambition. She has taken on several projects and works hands on every day to ensure the farms growth and commitment to effecting positive change. She is working tirelessly to maintain and improve the farm and create opportunities for the people of this community. Resources are limited in this region and getting work done is often challenging. As soon as I had the opportunity to visit, I knew this would be a place we needed to share with the global community of volunteers who would largely benefit from the experience of staying on this incredible farm while offering their services to the people who maintain and work the land every day. It was a no brainer.
What are you personally most excited about in terms of this project?
Alexandra: I am really excited about the brand new VFP-FEV program and the potential to continue doing these trips with volunteers for years to come. I am excited for volunteers to see all the beauty that exists in this part of the world and to experience the natural simplicity of life in Nicaragua. I am looking forward to hearing the sounds of the rain forest and the coffee mill in the morning. As a group we will enjoy authentic food and best of all, to lay in a hammock and enjoy the farms own coffee after a long hard day of working in the organic garden and on the trails.
For what types of volunteers is this project best?
Alexandra: This project is really ideal for just about anyone. Whether you need an escape from the norm, want to practice Spanish, or are interested in cultural exchange, this place offers something for everyone. It is a safe and incredibly unique farm where the people take their time and work very hard. This trip offers an education in coffee cultivation and production, as well as a hands on learning experience with exotic butterflies and vermicomposting, organic gardening and trail maintenance. Most importantly it is a socially responsible program that allows volunteers to give as much as they receive through their hard work and dedication to sustaining the culture and the land.