What position do you hold at Rainbow Voluntours? What has been your career path so far?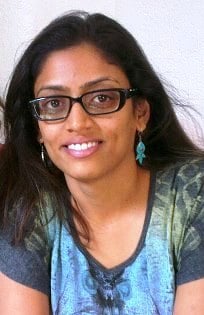 Ridhi: I am the director of programs at Rainbow Voluntours. Although I started my career in investment banking in London, I was always passionate about volunteering and traveling. I walked away from a successful career in banking and joined GVI in 2010, for whom I set up all the GVI India Programs. I learnt a lot about India in the process and understood how diverse and complex the country actually is. If one does not have much local interaction there is no way of understanding India. With this thought I launched my own company called Rainbow Voluntours this year and designed programs that would enable a traveller to experience India like a local - by getting involved in community programs and also doing some off the beaten track experiences.
What inspired you to found the organization?
Ridhi: As the founder of the company I was inspired by India. India is so vast and there is so much to do and see that even a lifetime is not enough. I get inspiration from locals to build experiences for travelers that involve interacting with the locals to truly understand Indian culture, Indian people, Indian society and Indian history. I am very passionate about working in different parts of India that are culturally rich and offer a unique experience. I have launched my organisation in Kerala, South India and Kolkata, East India and will soon be starting in North and West India. I want to offer off the beaten path destinations where individuals can learn, discover, and experience India through community projects and traveling.
Many of your programs are offered in Kerala. Can you tell us a bit about the region?
Ridhi: Kerala is also known as 'God's own Country' and is one of my favorite regions of India. It is special in many ways as it offers something for almost anyone- families, solo travelers, couples or older travelers. It has an endless shoreline and some amazing beaches, the breathtaking backwaters, mountains, forests and nature reserves, an eclectic mix of religion, food, culture and history. With its year-round tropical climate and tranquil environment, it is also the yoga and Ayurveda capital of the world.
Rainbow's volunteer projects and tours are based around the stunning and quaint Fort Kochi, a port town since the early centuries. Cochin offers fascinating snippets of history and culture that include: the Jewish Synagogue, St Francis Church which is the oldest European Church in India, the Santa Cruz Basilica built by the Portuguese, the spice market and the famous 15th Century Chinese fishing nets. There are also temples and mosques around. With its Bohemian feel there are plenty of artsy cafes to relax in or simply walk on the narrow lanes filled with rustic architecture.
What makes the experiences volunteers have with Rainbow Voluntours so unique and special?
Ridhi: Experiences with Rainbow are unique and special as they are well-planned and we use local guides, local partners and locals to run it. Our programs also combine some of the best options that are available in a region for traveling. For example, in Kerala we offer beach stays with volunteering,yoga with volunteering or a cycling tour with volunteering. We also focus on community projects that benefit the region. In Kolkata, for example, we offer a lot of women's empowerment projects that help the women who have escaped sex trafficking- a huge issue in East India. We also offer unique programs like working with deaf children in Kolkata and construction projects like building rainwater harvest tanks/toilets in the Keralan fishing villages(where there is a huge problem with saline water). There are not many organisations that really understand community needs and we really work hard to work to understand this. We also offer volunteering in East and South India and thus we have a niche in the volunteer travel market. We focus on giving an Indian experience through activities like cooking classes, learning the local language, cultural shows, rural homestays, getting involved in local activities like fishing, coir making and so on.
What are you most excited about in terms of the future of Rainbow Voluntours?
Ridhi: Being a new startup, it is always exciting to grow. We plan to start some projects in Gujarat soon and also in the North in areas near to Himalayas that can offer some unique experiences to individuals.
We also will be focusing on building more Indian experiences that will offer travelers the opportunity to see India like a local. We also hope to start a charity in the future and fundraise for our local communities and support them financially as well.