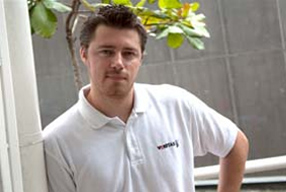 What makes interning in Costa Rica a unique experience for participants?
Esteban: Students are able to apply for unique internship opportunities in several different fields, such as: Social Work, Education, Business, Marketing, Tourism among others, based on their personal interests and skills. Interns experience first-hand the Costa Rican labor environment through real life experiences and relationships. This translates directly to international work experience to highlight on their Resumes.
What can you tell us about the workplace culture in Costa Rica?
Esteban: Interns should be flexible in regards to schedules and workloads. Also they should be proactive when it comes to interacting with their supervisor and suggesting new methods and techniques of completing tasks.
What level of Spanish proficiency should interns have when considering this internship?
Esteban: Intermediate to Advanced Spanish is required for all positions in Costa Rica. Prior experience is desirable but not required. The Adelante Intern in Costa Rica program provides a 3 – 4 week university level course module of Intensive Spanish language, 40 hours per week, to get students up to a strong intermediate or higher level. All students will take this intensive Spanish course at Veritas prior to beginning the internship.
What are some extra-curricular activities participants enjoy while interning in Costa Rica?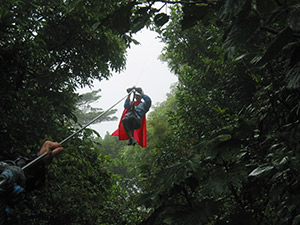 Esteban: Some examples of Extracurricular activities that are included in the program are: Tropical Dance Classes, Sports Program, Costa Rican Typical Cooking classes, Yoga, Self Defense Program. There is also an excursion packet included in all programs with full weekend and day trips to places like Tamarindo Beach, Poas Volcano & La Paz Waterfall & Arenal HotSprings to name a few.
What is one piece of advice you would offer someone considering interning abroad in Costa Rica
Esteban: Be open and ready for new experiences, relationships and work structures.
Anything else you would like to share?
Esteban: Interns can receive credit for this program! The intensive course, plus the internship hours, guided by weekly meetings and a daily blog / journal, mean signed sealed transcripts are available upon successful completion of the Intern in Costa Rica program.