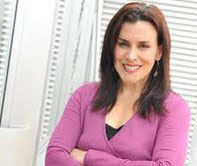 What makes studying abroad in Costa Rica a unique experience for students?
Alejandra: Costa Rica offers a wonderful opportunity for nature lovers to come learn Spanish and all about environmental issues as well as general Latin American culture, history and socio-political reality. Costa Rica has a long tradition of peace and democracy, and according to Open Doors Statistics, Costa Rica is positioned as one of the countries within the top ten destinations for U.S. students to come study abroad.
What are the main differences between the semester and summer programs in Costa Rica?
Alejandra: Semester programs are 12 to 16 week programs (much like the U.S. semesters) in which students can take a combination of Spanish language and Spanish or English taught electives. Students who come to semester programs have a higher probability of really integrating into the culture and acquiring long term Spanish communication skills. Summer programs are great for students who can't be away for a full semester or who want to get a taste of a shorter term Study Abroad experience. The intensity of the summer program makes it much more academically strenuous.
What level of Spanish proficiency do students need to have before enrolling in the Semester and Summer programs?
Alejandra: Students don't need any specific proficiency since they can come to take Spanish 101 with no previous Spanish knowledge. Advanced Spanish students can come and take Spanish taught electives or even enroll in the regular quarter system with Costa Rican students.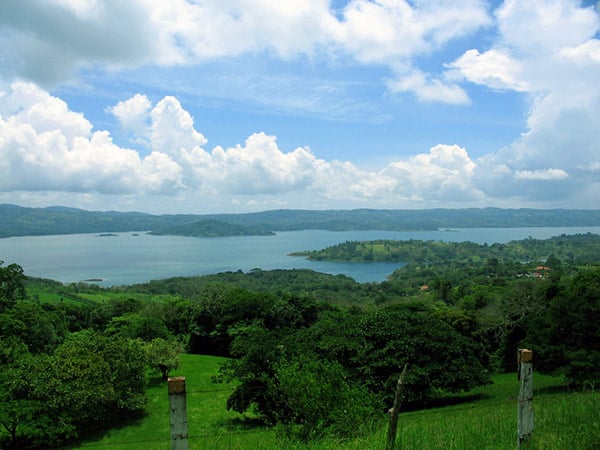 Describe a typical day on this program.
Alejandra: Students attend Spanish language classes from 8 to 12 and have one or two electives during the afternoon. They can also attend Conversation Club from 1:30 to 3 p.m. At night they can come to Yoga Class, Self Defense or come to Tropical Dance Classes on Tuesdays and Thursdays.
There is a shuttle system to get back to their host families at night. Some weekends, the Adelante program includes excursions & activities, and on others they are free to explore the city and the beaches. We have an on-site student travel agent that helps with ideas for every kind of budget or travel plan.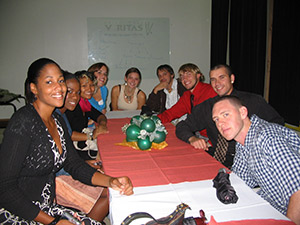 What level of support does Adelante provide students on this program? How can students voice any concerns they may have while on the program?
Alejandra: We are all based in Costa Rica, with offices right on campus, rather than travelling here for each semester. The Adelante team is composed of members born and raised her; locals, who live here year round. Students are given our office and cell numbers and we are available 24/7, as needed! There is also a licensed psychologist that works with us and her office hours are clearly posted. Any kind of question or concern – from grades to roommate issues to travel plans - we are here to listen and liaise with the Adelante HQ in California as needed.
What is one piece of advice you would offer someone considering studying abroad in Costa Rica?
Alejandra: You have to be a nature lover and be ready to step out of your comfort zone to learn about the culture. Although Costa Rica has many of the modern city features such as entertainment, malls, restaurants, there are still many things that continue to function at a slower pace.