What position do you hold at Forum-Nexus and what has been your career path?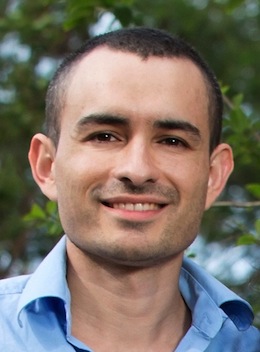 Carlos: I'm the Director of Admissions and Operations. I manage our website and lead our social media strategy. I also manage our staff, I oversee the enrollment process and the logistics of our summer programs. I have been with Forum-Nexus for 12 years and I have become greatly attracted to the field of international education, interacting with students from 20 different countries and promoting the fundamental concepts of inter-cultural sensitivity and tolerance.
My professional background is technical: I have a degree in electrical engineering and I have been working for many years as a web developer, focusing on data analysis and new communication technologies.
Did YOU have opportunity to study abroad?!
Carlos: In high school I was in the International Baccalaureate program and I got very interested in getting to know other cultures: how they lived, what was it that they considered normal, how they lead their lives and what were their perspective on different subjects. All of this motivated me to go abroad - to learn about different cultures and what it was that made my culture different from others. However, I wasn't able to study abroad while in college, due primarily to financial reasons. But, eventually I went on my own backpacking trip around Europe for a month, and I loved it! Eventually I moved from México to Barcelona, and I have been traveling and moving around different countries ever since.
What does the future hold for Forum-Nexus?
Carlos: We intend to continue with the "formula" that has worked out so well in the last 25 years: our students travel to five countries in one summer, mixing large cities with smaller cities and rural areas. The current itinerary features Southern Europe; including cities in Spain, France, Switzerland, Italy and Greece in the month of July. In the future we are planning to add a Northern European itinerary in the month of June, including Germany, the Czech Republic, Holland, Belgium and Britain.
How do you think study abroad and international education will change?
Carlos: We are gradually reaching a point where a majority of colleges and universities around the world realize that a study abroad experience is an essential component of a student's education. Students need to be exposed first-hand to cultural differences in order to develop a global, broad-minded and tolerant perspective.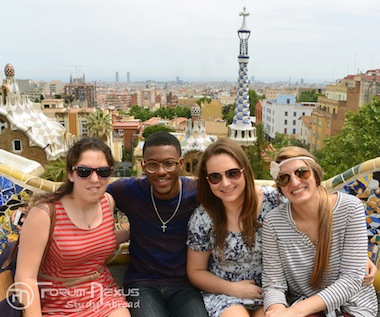 Many students however, find it difficult to be absent from campus during the fall or spring semesters, due to the course sequencing of their majors or perhaps due to their involvement in collegiate sports. Therefore, I foresee a substantial growth in high quality summer programs like Forum-Nexus, especially those that include multiple countries in one summer.
I believe that studying abroad should become an official part of the curriculum at all universities around the world. This will translate into more opportunities for students to learn about other cultures and to develop a better understanding of their own culture back home.
Which study abroad destination is most underrated or perhaps, overrated?
Carlos: There is so much to see and learn! Ideally every student should have a minimum of two study abroad experiences: first, a thorough introduction to European countries and their cultural differences, and then a meaningful experience in developing countries, either in Asia, Africa or Latin America. Within each region, it's also important not to focus exclusively on the large metropolitan areas but also get to know smaller cities and rural areas. In the Forum-Nexus itinerary for example, we combine large cities like Paris, Rome and Barcelona, with small cities like Rhodes and Lugano, plus the rural environment of Chamonix.