What position do you hold at Au Pair Link? What led you to join them?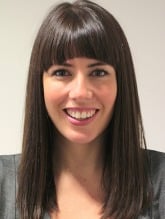 Diana: I joined the Au Pair Link team in 2012, and am now the Placement Services Manager. Our team supports Au Pairs and families to match up – we're the matchmakers!
Finding Au Pair Link was a serendipitous combination of 'chance' and 'it was meant to be'. I have always loved travelling; I did a school exchange to France when I was 17, lived in London for three years (including plenty of visits to the continent), backpacked my way through South East Asia for 4 months… I also used to work with Tourism New Zealand, so the opportunity to help other young travellers visit our fantastic little country at the bottom of the world by being an Au Pair here is a dream job for me.
What aspects of your role at Au Pair Link do you most enjoy?
Diana: It's a pretty big decision to leave home for up to a year and decide to live with another family in a strange new country. I love that we get to be the support person, friend and guide throughout the whole process.
We also interview all of our families at their home, so I get to pop over to a new host family's home, have a cup of tea and chat about how having an Au Pair will work for them. Most of the time the family's children are there and I now have some very cute drawings that kids have given me during these visits!
What is your favorite story you've heard of a participant's experience with the Au Pair Link program?
Diana: Wow that's a hard question. There have been so many! We have some pretty amazing au pairs who make such a huge difference to the lives of the children they are looking after. I've had host mums tell me how much happier and healthier their kids are now they have an Au Pair looking after them, I've met some very cool Au Pair who are still in touch with their host families years after the placement has ended.
I recently spoke to a host mum in Christchurch who had their first Au Pair join them just over a month ago. Their four-year, Thomas, has totally fallen for Alisa and ran up to her, gave her a big hug and told her "I love you!" It is such a special and sweet bond that Au Pairs have with the children they look after.
What is one common misconception you've encountered about Au Pair programs?
Diana: That being an Au Pair isn't good for your CV! Employers love to employ people with the confidence to travel overseas, see the world and try new things. The good thing about our programme is that it is really well supported and structured, so along with plenty of opportunities to travel, the role of an Au Pair will give you lots of great work experience. In the long run, even though it might take you a bit longer to start your study or work plans in your home country, the year out will make you stand out from everyone else in the job market.
Any tips/insights for someone considering becoming an Au Pair?
Diana: The best time to come to New Zealand is in summer – the warm weather starts around October/November and is nice right up until April when Autumn starts kicking in. As an Au Pair with us, you get up to 4 weeks of paid annual leave so you can really get out and see the country.
Remember that you are working with children, so you have to love hanging out with them and looking after them! It's also important to have some childcare experience before you apply, so let your neighbours know you're available for babysitting. It's a great way to save for the flight here too. You could also try interning at kindergartens and coaching a sports team… it all counts to your childcare hours!
Finally – ask the families the HARD questions before matching with them. When you are in touch with them by email and on Skype, it's important that they like you, and you them. But it is also really important that you understand what kind of person they are looking for, and whether it's the right job for you. You have to live and work with your host family – taking the time to find out if it's the right home for you will make your year in New Zealand more amazing. Also, it's better to find the right family, than the right location!