What position do you hold at XploreAsia? What has been your career path so far?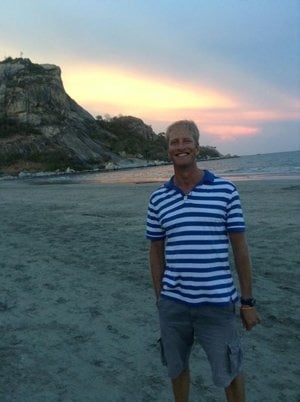 Jaco: I am currently the Program Director and Lead Trainer at XploreAsia. I started off as a trainer with another company and in October 2011, I approached XploreAsia for a position as a TESOL trainer. I started with them in that same month. One year later, I was promoted to Program Director and began leading the Education Sector of XploreAsia.
Did YOU teach abroad?! If so, where and what inspired you to go?
Jaco: I am currently teaching abroad in Thailand as a Lead Trainer. Once I saw what a difference a proper education could make in the lives of the Thai students, and that I was only reaching a few people a day, it became clear to me that Thailand needs more qualified teachers. With this, I then geared myself to go into the Teacher Training sector.
What does the future hold for XploreAsia - any exciting new programs to share?
Jaco: XploreAsia is made up of a small team of experts. We are all passionate about what we do, and due to this, XploreAsia has grown from 4 members to 10 members within a year. From just providing TESOL and placement in Thailand and Korea, we now do placement in Thailand, Korea, Myanmar, Laos and soon Vietnam. Previously, we only had one TESOL training center, but now, we have a full base in Myanmar and will soon open up one in Chiang Mai, Thailand. We are also looking at opening up training centers in Vietnam and South Africa.
What about the future of the teach abroad industry? How do you think international education will change over the next 10 years?
Jaco: I think the industry is only seeing the tip of the iceberg as far as teaching abroad goes. Currently, we are shifting our focus to other avenues, like contacts in Hospitality, Government and International Business. English is the way forward for all businesses and many in Asia are realizing this; I think the demand for English training will grow as this realization sets in. The industry needs to realize that it is not only Asia that needs English Trainers, but also countries in Europe and South America. Thus, the XploreAsia TESOL certificate is an international certificate accredited by the UK College of Teachers, leaving our teachers in high demand across the globe.